Porsche is new generation of original diagnostic programming system, Support full series Porsche diagnosis, programming. Support engineer system, support offline authorization diagnosis, programming.
Support remote system, support online programming, online data recovery, online circuit diagram and other special functions.
Porsche PIWIS 3 Scanner (Porsche Integrated Workshop Information System) Technology that can be used to diagnose problems in Porsche cars. This is the third version of the PIWIS system, and a related one to PIWIS 2, which reproduces the main compatibility of the latest Porsche models.
Lastest Software Version:
Porsche Piwis 3 Diagnostic Tool Piwis III V42.000.011 + V38.250.000 Software with Lenovo Yoga12 I5 8G 5300U Laptop Free Update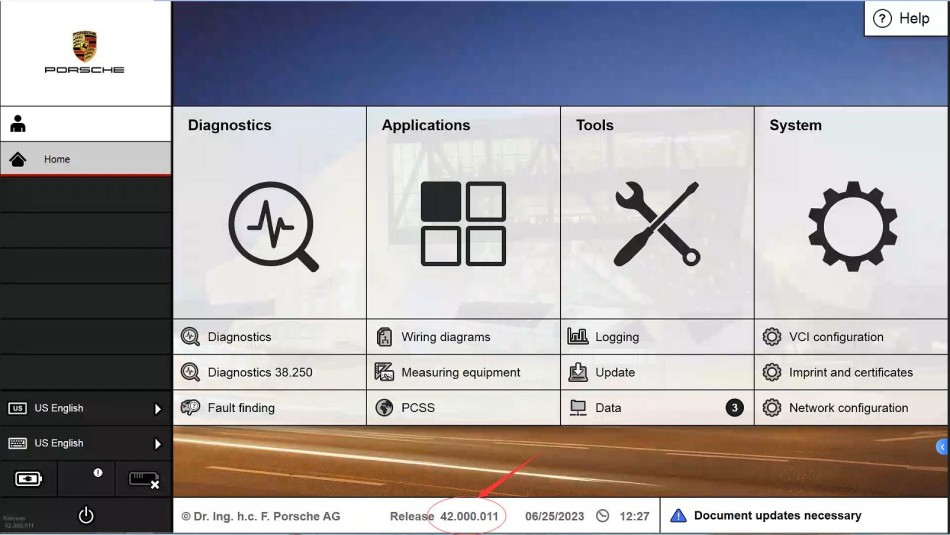 PIWIS 3 has a range of control functions to implement various vehicle systems, motors, transmission, transmission, suspension, electronics and other functions in vivo.
Additionally, the PIWIS 3 scanner can be used to program and control new modules of electronics and components, enable calibration and software analysis, verify the condition and integration of vehicle safety systems.
The familiar interface of PIWIS 3, intuitive and easy to use, provides clear graphics and recursive advanced diagnostics. Frequent use of Porsche licensed technology and solutions specifically for Porsche vehicles.
Top Features of Porsche Piwis 3
– Diagnostics Application: The Piwis 3 offers a powerful diagnostics application that allows you to quickly and accurately diagnose issues with your Porsche.
– Guided Fault Finding (GFF): With GFF, the Piwis 3 provides step-by-step instructions for diagnosing and repairing faults in your Porsche.
– Actual Values/Input Signals Functions: This feature allows you to monitor the actual values of various sensors and input signals in real-time, giving you valuable insight into the performance of your Porsche.
– Drive Links/Tests Function: The Piwis 3 includes a drive links/tests function that allows you to test various components of your Porsche while driving, ensuring that your car is operating at its best.
– Maintenance/Repairs Function Group: With the Piwis 3's maintenance/repairs function group, you can access valuable information on the maintenance and repair requirements of your Porsche.
– Coding/Programming Function Group: This feature allows you to code and program various components of your Porsche, ensuring that they are functioning as intended.
– Logging: The Piwis 3 provides detailed logging capabilities, allowing you to track the performance of your Porsche over time.
– Filter: With the Piwis 3's filter feature, you can quickly and easily find the information you need, making it easy to diagnose and repair issues with your Porsche.
– Wiring Diagrams Application: This feature provides detailed wiring diagrams for your Porsche, making it easy to identify and diagnose wiring issues.
The Piwis 3 Diagnostic Tester is a new generation device that has revolutionized vehicle diagnostics for Porsche models.