Best Vehicle Diagnostic Tool are a must-have for any car owner or mechanic. They allow you to diagnose and identify any problems you may have with your car, giving you the opportunity to take action and fix any problems. However, it is crucial to use these tools correctly to avoid further damage to your vehicle.Every car owner should have a reliable car diagnostic tool in their arsenal to troubleshoot any issues their vehicle may have. These tools provide you with data about the car's performance, so you can make sure it runs smoothly and diagnose any potential problems before they become bigger issues.
Vehicle diagnostic tools are beneficial in more than one way when it comes to automotive diagnostics in car repair shops and garages. Firstly, they can quickly help buyers detect any kind of fault a car may have, which may take much more time with traditional inspection methods. Secondly, these tools can work on different makes of cars. Having the right car diagnostic tools can play an important role in diagnosing and solving car problems quickly and accurately. Now review some of the top car diagnostic tools of 2023:
1.Porsche Diagnostic Tools
Piwis 3 is the third generation of a diagnostic tool developed by Porsche for use in their workshops. It is a specialized piece of equipment that allows Porsche technicians and mechanics to diagnose and troubleshoot issues in Porsche vehicles. The Piwis 3 is an advanced diagnostic system that can cover cars of all years, including the new 2021 Taycan. It provides a range of functions including diagnostics, guided fault finding, actual values/input signals functions, drive links/tests function, maintenance/repairs function group, coding/programming function group, logging, filter, and wiring diagrams application. Overall, the Piwis 3 is a critical tool for any serious Porsche workshop looking to provide high-quality service and repairs to their customers.
PIWIS III with Piwis 3 Software Details:
1. Piwis tester 3 With Two Software Version
(1) V38.250.000 (with Engineering software support offline programming)
(2) V42.100.02(with Engineering software support online programming,but you should have an online account and certificate)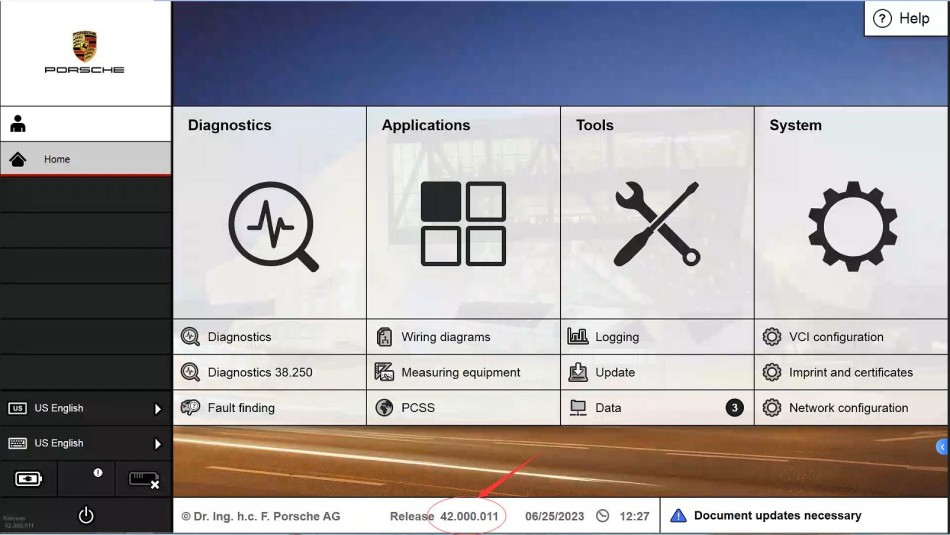 2. Update: Send the SSD back to upgrade, 1 year for free, after one year, 100usd/time
3. Support Multi-Languages: German, English, US English, French, Italian, Spanish, Japanese, Chinese, Russia, Portuguese, Nederlands
4. Vehicles Coverage: Support all Porsch till Nowaday
5. With New DoIP Ethernet diagnostic technology,Supports Porsche Models after 1996.
2.mercedes diagnostic tool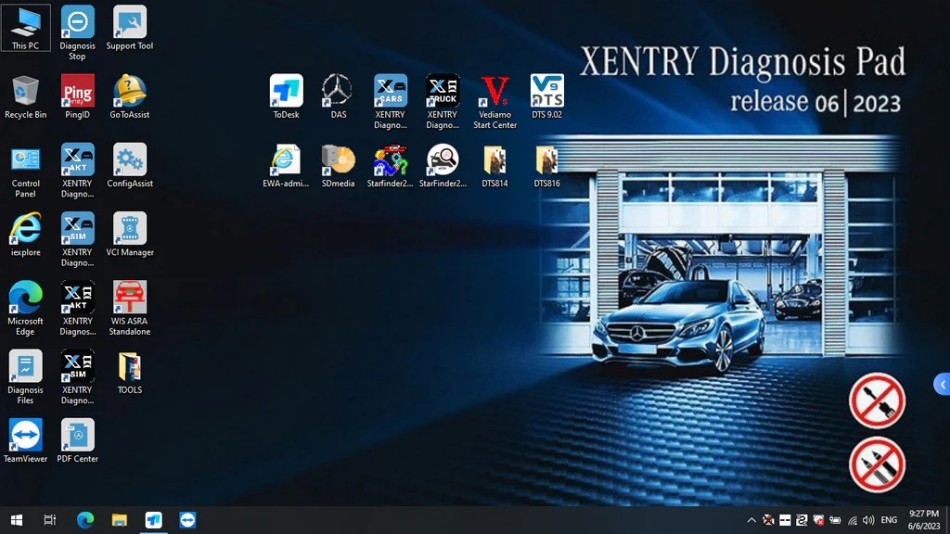 V2023.09 SUPER MB STAR C6 /SD Connect C4 ​/c5 for BENZ Cars and Trucks Full Version
Softwares list:
1. DAS 2023.09: the automatically Diagnosis Assistance System.Support 213/257 and so on new cars to register free to diagnosis
2. Xentry 2023.09: New software released by Bennz Company after 04/2009 by diagnosis new cars.
3.WIS net 2021.07:Workshop Information System
Supply the whole view of the wiring diagram in a car, component location diagram and maintenance method. What you do is to enter the chassis number, and then you will get the manufacture data, engine configuration and the car model -all in detail.
4. EPC.net 2018.11:Electronic Parts Catalog
5. ST Finder:Part Location Finder options: 2016 and 2020 and 2022
6. STARUTILITIES:the movement management system and self-test
7. SD MEDIA 2014
8. PL76 2022.01
9.HHT Software for old cars
10. Engineer version Vediamo updated to V5.01.01 ,Engineer version DTS updated to V9.02,Upgrade to the latest version of 2022 data
1) Fix the error that Mercedes-Benz DAS cannot directly call WIS
2) Join the DAS sedan smart offline programming
3) Join the 204 DAS stand-alone version, which can be mutated (German), which is more powerful than Vediamo
4) Join DAS special function password-free access PKW and SMART
5) Repair SMART 450, 451, 452, 454 No longer need TAN Caculator, all offline
6) Increase offline EOL and VMAX all LKW, modify truck maximum speed limit
7) Lift the truck NOx TORGUE restriction, do not need FDOK XT calculation code, directly enter, directly cancel the legal speed limit, you can modify without special function
8) Clear the truck SCR/ADBLUE fault code (MR), do not need FDOK XN calculation code, enter directly
9)Add DAS 212,207 prototyp model
3.bmw diagnostic tool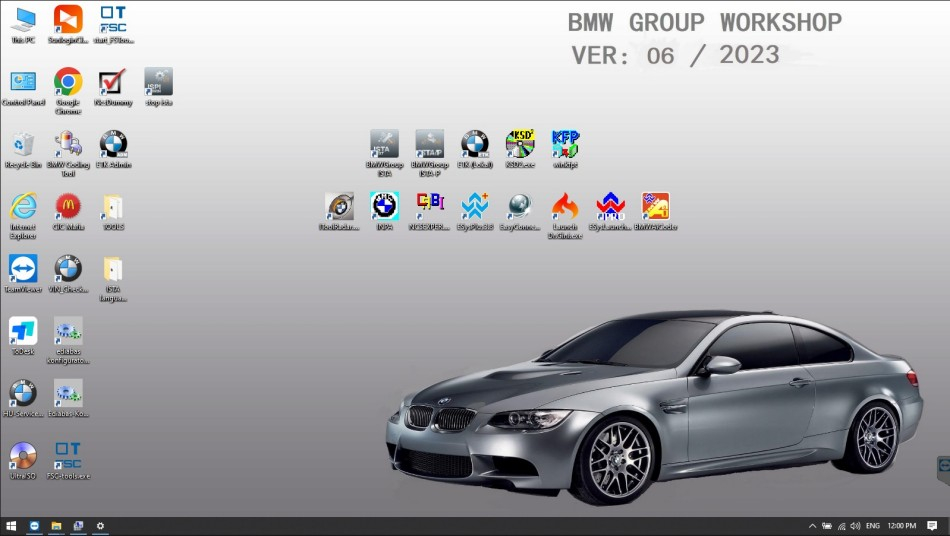 BMW ICOM from cnautotool.com was updated to 2023.09 already , lets check the update information as following :
Software Version : V2023.09
ISTA – D: 4.43.13 with SDP Programming Database 4.43.13
ISTA – P: 3.71.0.200 with Engineer Programming,supports the programming of BMW motorcycles and electric vehicles can program F/G/I/K chassis for car (through the ICOM, not other cable )
Vin: V2023.09.15
BMW ETK: 2020.01
BMW KSD: 2019.12 Multilanguage
BMW FSC Navigation Code Generator
BMWAiCoder for BMW Coding
Win10 64 bit operating system
BMW ICOM V2023.09, With free Software:
1. Get engineer version, INPA 5.06,winkfp 5.3.1,NCS 3.5.1, E-sys PLUS 3.81,e-sys 3.35.3,data V71.0
2. Get Chinese software DR.GINI B022
3. Get count code navigation tool software FSC operator code
4. Get one-clik hidden brush tool BMWAi V4.6
5. Add DIS Software for Old cars, DISV57 and DISV44,diagnosis and programming for BMW virtual machines
6. Support Vehicles: For BMW Cars,For BMW Motorcycle,For Rolls-Royce, For Mini Cooper
4.GM Scan Tools
GM MDI 2 and GM MDI: This latest version of the GM factory scan tool covers coverage starting with the 2010 model year. MDI, combined with the Global Diagnostic System 2 (GDS2) software application, serves GM's new Global Architecture Platform (Global A) vehicles. Model coverage currently includes 2010-2013 Buick LaCrosse, 2010-2013 Cadillac SRX, 2010-2013 Chevrolet Camaro, 2010-2013 Equinox, 2011-2013 Chevrolet Volt, 2011-2013 Chevrolet Cruze, 2010- 2013 GMC Terrain and 2011 Buick Regal. As of the 2014 model year, nearly all GM vehicles are serviced using the MDI/GDS application. For all other 2010-2013 GM vehicles, you will need GM Tech-2 or the optional "Tech-2 Emulator" program for OEM-level functionality. "Tech-2 Simulator" uses an MDI interface device as the communication interface between the PC and the vehicle. GM MDI 2 and GM MDI combined with the software application "GDS-2" enable your shop to become "Dealer Level" for all of the GM vehicles mentioned above. Scan, extract code, map data and provide all bi-directional control for all vehicle systems including powertrain, body, chassis and network. This tool also allows you to reprogram the controller as long as your laptop with the MDI/GDS application installed has internet access.
6.VAS Diagnostic Tools