How to Program BMW Transmission Controller EGS Reset by Autel IM608?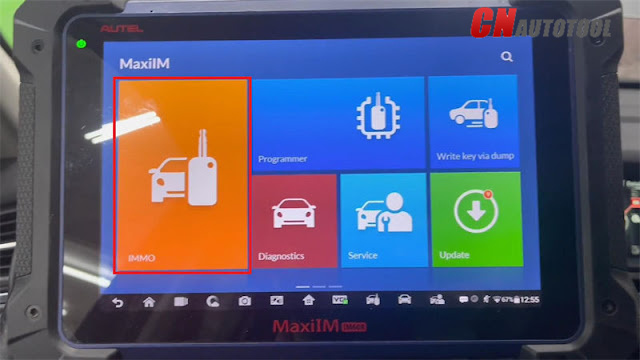 Autel MaxiIM IM608 Scan Tool is able to successfully program a used Transmission Controller (EGS Reset) for 2015 BMW X3 via OBD. Below I will show how to do it, hope it help!
Problem
This is a 2015 BMW X3 with a 3.0 turbo diesel engine. This car will have a gearbox swap and a new gearbox is already installed. This transmission will not let us make the car drive or reverse. It basically won't pull out of the park even if it does. It jumps right back to parking. The reason is that there is a password between the CAS module, which is the immobilizer, and the gearbox. If the code doesn't match, the car won't disassemble. The car starts but you have nowhere to move. So I basically have to erase the eprom and factory reset it in the section where it has its immobilizer information.
Preparation
Care must be taken when programming this type of vehicle, especially German vehicles such as BMW or Mercedes. You need a stable voltage supplier and clean electricity. As you can see, I set it to 13.5 volts and left it at the unit's blink setting.
Procedure
Connect Autel IM608 Key Programmer with OBD, press
IMMO >> Accept >> BMW >> Smart selection >> EGS transmission system >> EWS_EGS status
It says:"Authorization failed."
So I'm going to go ahead and fit it.
EGS reset >> OK
Note:
1. There is a risk of EGS resetting, please be cautious!
2. It is recommended to remove the EGS module and operate it separately.
3. The process of EGS reset needs to be programmed. Please ensure that the power supply voltage is 13V and stable.
4. EGS reset process needs to access data online, please check the network settings to ensure that the device is connected to WIFI and keep this state during the whole process.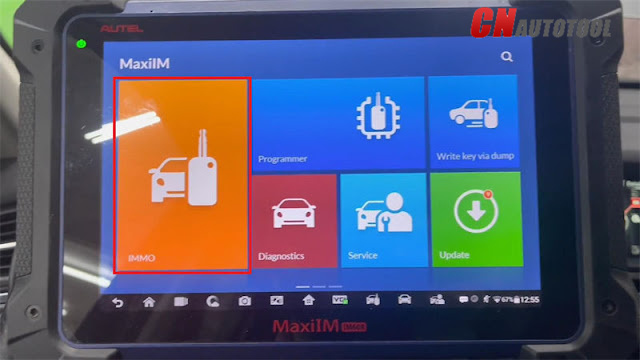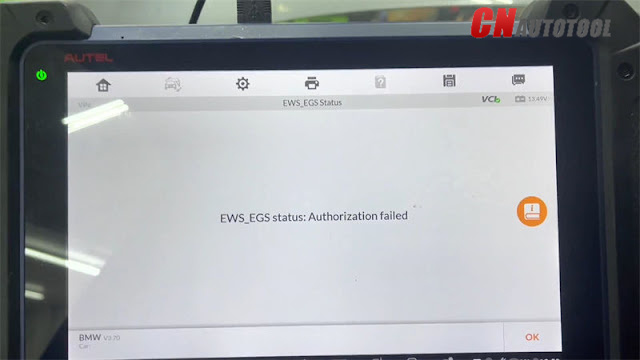 Download completed!
The EGS will be reset soon.
Confirm the current EGS software version number, press "OK".
Backup code failed! Then encoded file does not exit, press "Yes" to continue.
There's a problem: file does not exist. Better to continue, it's okay. I'm not worried about the coding because I can record and reprogram this. Do a software update or just do regular coding.
EGS reset is divided into 3 parts.
Please wait a moment until processing 100%…
The reset EGS succeeded, but the restore encoding failed.
Note: after the EGS reset is successful, please strictly follow the steps.
1. Remove the gearbox from the test platform and load it in car.
2. Restore the encoding or coding operation of the EGS module.
3. Turn off the ignition switch for 15s.
4. Turn the ignition on for one minute.
5. Turn off the ignition switch for 15s.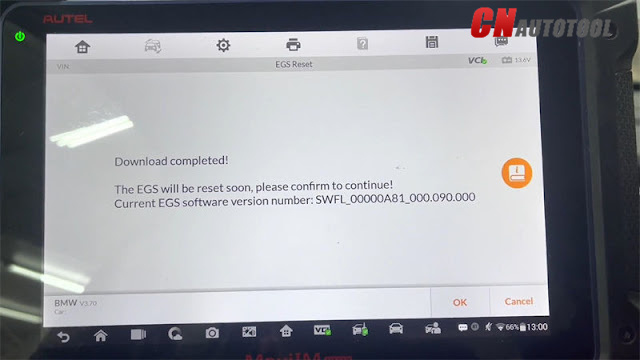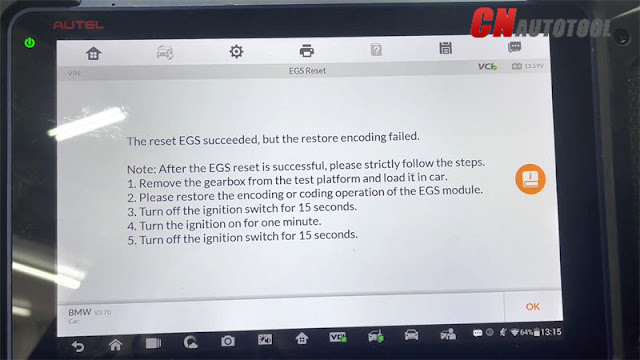 Check
Let's go back to check the EGS status.
It shows "EGS: unlocked, ISN: erased".
Clock to the drive, it's actually changing gears to reverse.
EGS reset is totally done.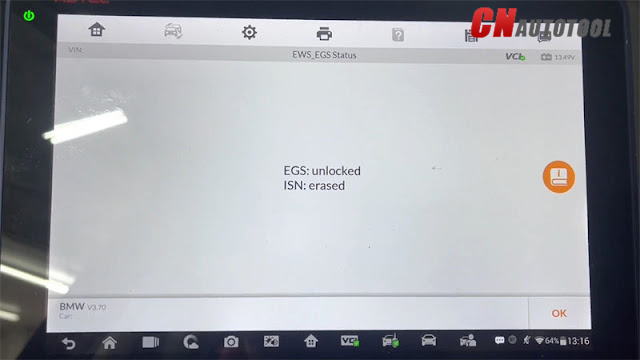 I don't know why encoding failed occurs on this particular car. All I need to do is to do coding.
I like the Autel IM608 immobilizer tool, it does the right job for me every time so far. If you already have an IM608, you don't have to worry about it. Because you can easily recode and reprogram this device.