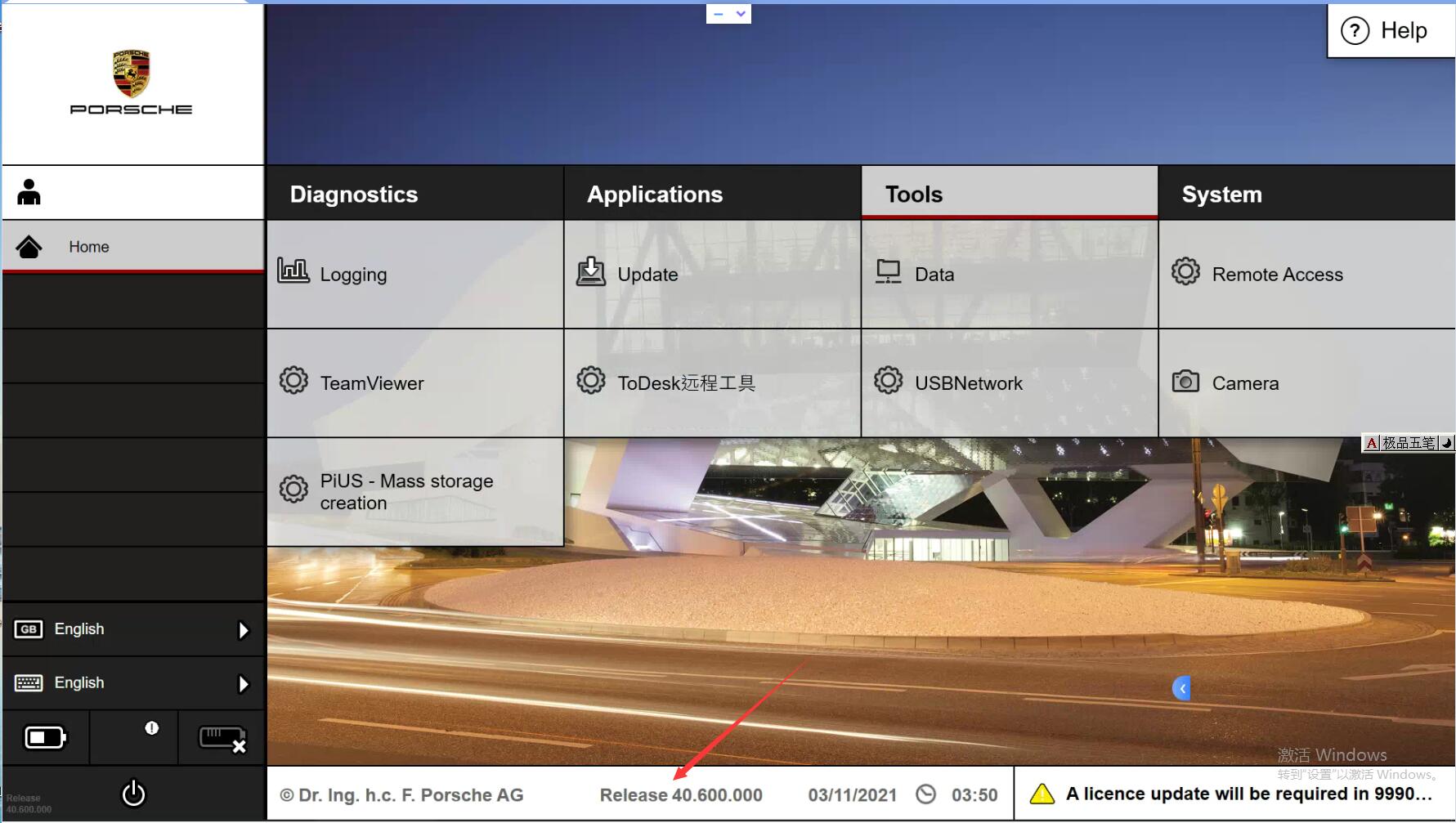 Lots of small optional PCM features can be activated with Porsche PIWIS III. Obviously, these features must be installed by the factory – you can use PIWIS to see what installed but not activated.
Here is a short list of such options:
– navigation
– logbook
– voice control
– sports chrono
– satellite radio
– USB
– Bluetooth
– Europe/NAmerica/SAmerica/Asia/MiddleEast/Russia/China/etc map
– PCC
– Telephone
Activation is performed by entering 16 digit hex code into PIWIS, which is then sent to PCM ECU in a single UDS CAN message. This code is derived from VIN and feature you are trying to enable. Given that you can buy these codes easily from various online sites, it's obvious that algorithm has been successfully reverse engineered
You don't need online connection for activation, but this is a common way for dealers to *get* the code.
Example 1: Lower /reprogram Porsche Macan Air Suspension thru PIWIS 3
Basically the dealer or repair shop just needs to go into the air suspension control module with the PIWIS and add 20 millimeters to your current suspension settings input by the factory, you have to add to the number on the Macan to make the car go lower. They may try to subtract because this it how it works on the Cayenne and Panamera, but the Macan is different.
Here is an example of what they would do, these numbers are arbitrary, so do not use them in your own car.
Left Front original coding 414, they would add 20 to make it 434
Right Front original coding 416, they would add 20 to make it 436
Left Rear original coding 418, they would add 20 to make it 438
Right Rear original coding 414, they would add 20 to make it 434.
This is basically the logic behind it and these numbers do not mean anything, so do not input them into the car, I have no idea what your factory settings are as each car may be slightly different, they are set at the factory based upon many different parameters.
Also do this at your own risk, as I have no clue on how this will affect your warranty or the service life of the air suspension.
In my opinion, the car actually would look better if you lower the front by 10mm more than the rear, because of the shape of the wheel arches, sometimes the Macan looks as if it is squatting in the back.
Also 20mm is less than an inch and to be honest, it will not even look like you have lowered the car.
Good to know:
1.PIWIS III / PIWIS II will allow you to drop your Macan and turn on and off various factory features. It won't do a tune or change the algorithm that controls the valves if you still want them to respond to the buttons. To do that you have to hack the various controllers in the car, or the ECU. While this is standard practise in a lot of the hacker community on common GM, Ford and other ECUs, it is notoriously difficult to do for the Siemens SDI system in late model Porsches.
2.PIWIS II is replaced by PIWIS III,PIWIS III is more expensive than PIWIS II, but it can cover newer Porsche cars [Paramera (971) 2018, Caynenne (92A) 2018, Macan (95B) 2018, Macan (95B) 2018, 911 (991) 2018] and have more user-friendly features.