When it comes to making keys on many late model vehicles, an OEM factory scan tool is the only option. Let me give you an example. Let's say you get a call for "all keys lost" on a 2015 Chrysler 200. Do you have the tool to program keys to the vehicle? Currently, there's only one solution–Chrysler's latest diagnostic tool, the MicroPOD II.
Request a MicroPOD II Quote here!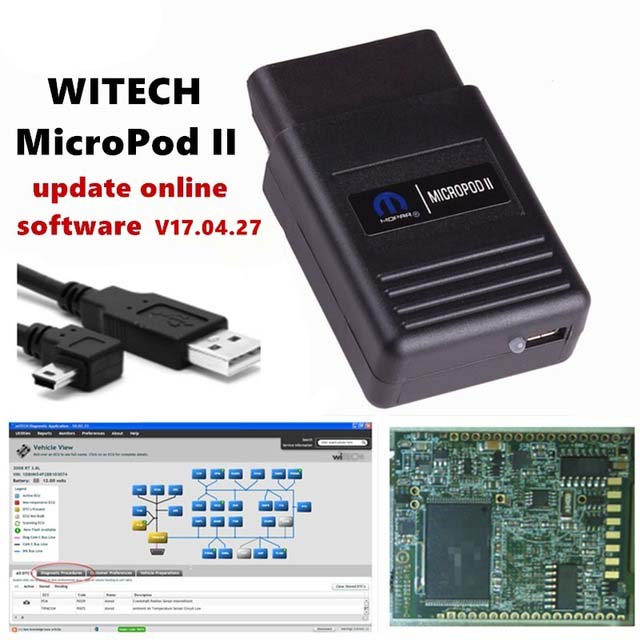 WHAT'S A ROLLING PIN CODE?
The 2015 Chrysler 200, along with other Fiat-based models like the Jeep Renegade, Jeep Cherokee, and Ram Promaster, are all equipped with a rolling PIN Code. Unlike previous models with a single fixed code, the rolling code is only valid for 72 hours before it expires and changes. Currently, Chrysler's MicroPOD II is the only solution for "all keys lost," because it's the only tool that will wake the BUS to begin the programming procedure for new keys, which I've outlined below.
WHAT'S THE MICROPOD II?
But first, just a bit about the MicroPOD II. This dongle-style device is small enough to fit in your shirt pocket, and offers 100 percent CAN coverage for Chrysler, Dodge, Jeep, Ram and Fiat vehicles, and it replaces previous scanners including the StarScan, StarMobile, and wiTECH POD.
Like most OEM diagnostic and programming tools, the wiTECH MicroPod 2 is PC-based. It connects via USB (no smart cables required) and requires a subscription to Tech Authority (Chrysler's OEM service information) and wiTECH (Chrysler's diagnostic software application).
Once equipped, though, you've just opened yourself up to a number of new profit opportunities, including "all keys lost" on many late-model, Fiat-based vehicle platforms. All keys lost complicates the situation, but with the MicroPod II, I'll show you how to go from "all keys lost" to new key programmed in five minutes.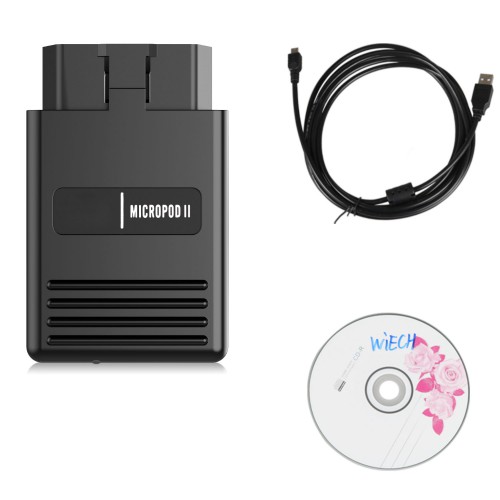 CASE STUDY:
Vehicle: Chrysler Minivans 2008-2020
Problem: "All Keys Lost"
Programming Solution: Chrysler's MicroPOD II
Purpose:
My new-to-me T&C only came with one key fob. it doesn't have the backup mechanical key inside. I've acquired and programmed a two spare fobs. but I currently have no way to unlock the door if the battery dies.
Look at my key fob: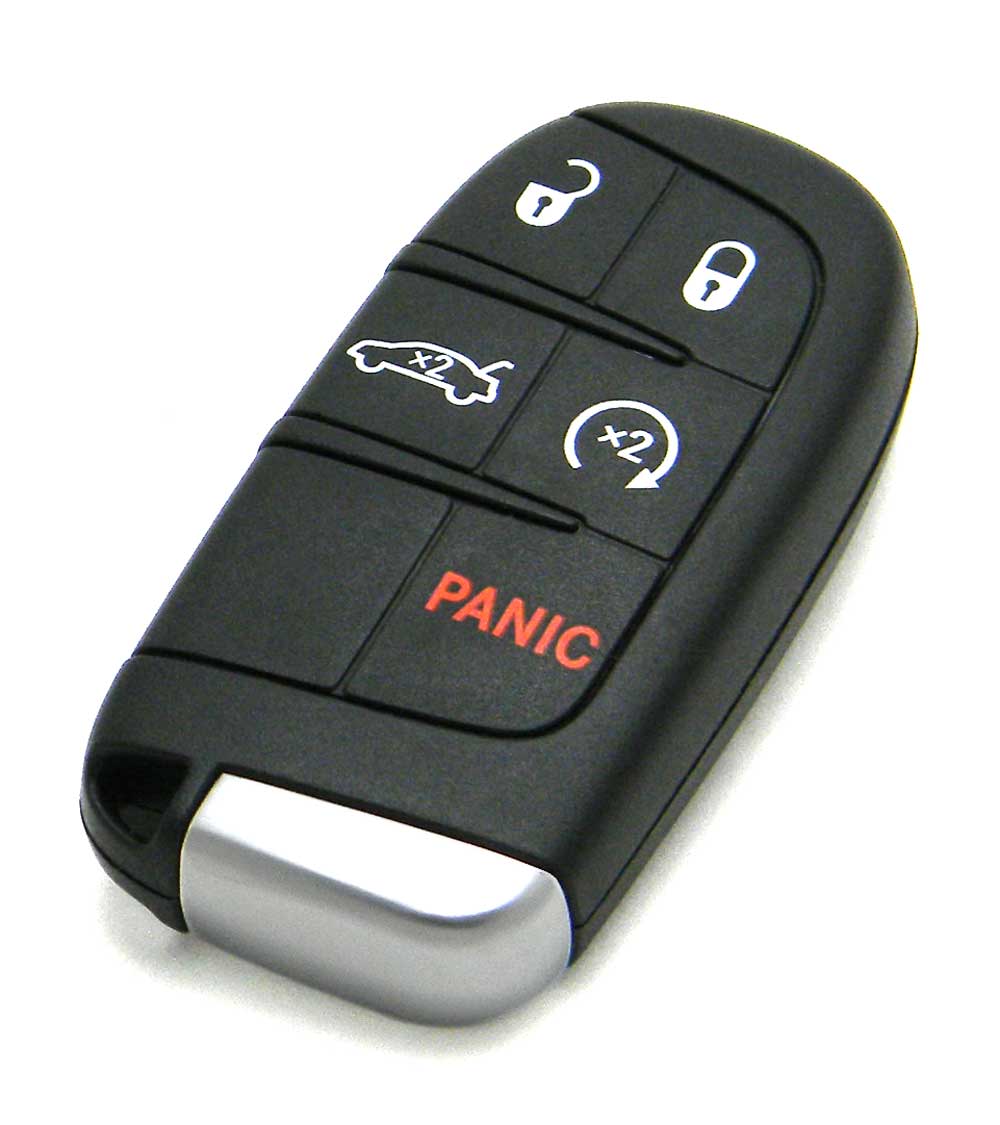 The method I program the key fobs:
I used V17.04.27 wiTech MicroPod
2. Seemed to work well.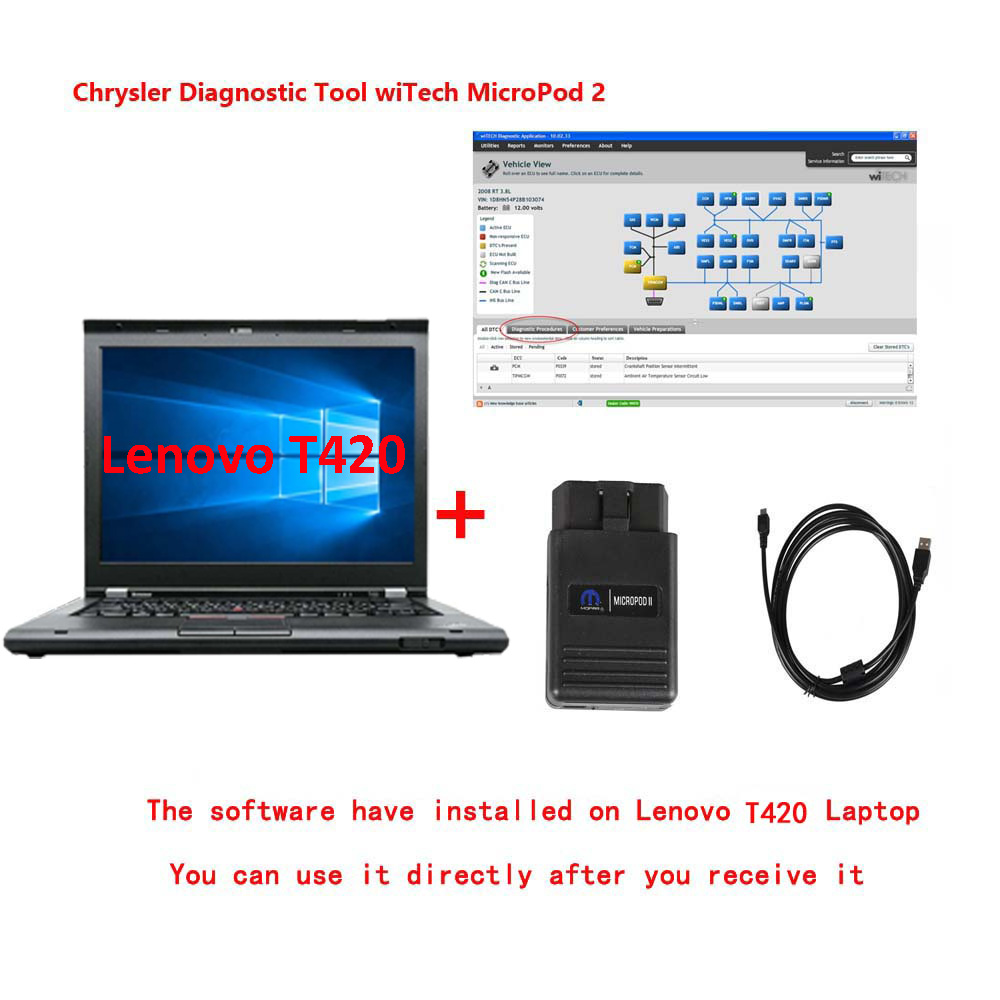 What you need:
Locksmith Identification Number (LSID through NASTF)
Proper Key
PIN Code through CnAutotool.com
Laptop (We recommend the AE i7 Durabook)
MicroPOD II
wiTECH Diagnostic Application
Tech Authority Software
Before you begin the programming process, you will need to purchase the PIN Code through Cnautotool.com Once your transaction is complete, it will provide you with the Key Code (key cut code) and Authorized PIN (key programming).