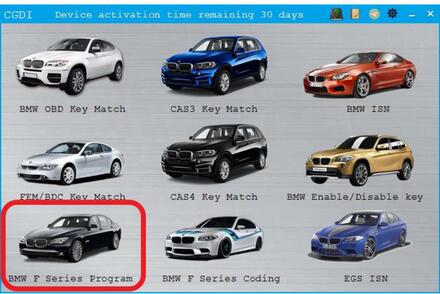 Paid mine Xhorse VVDI2 programmer 1340€ , first use I Killed an BMW CAS 3+ istap AKL
clear flash & let me down , & don't reprogram with option AVAILABLE.
For VAG cars is simply the best tool for money , I think price down under 1000€ in future.
eeprom & flash is the backup D&P-flash.
And got Xhorse expert reply: the istap version , it has risk of flash the cas, if the power supply to the car is not stable , i mean very stable , it will happen like that, but it is not big problem , you just need to remove the cas and read it the data out ,D and P flash can be fixed
Finally, solved!
Restore by CGDI Prog BMW ( obd2 ) in 60 seconds : it's not an joke ! if no backup d-flash + p-flash don't touch CAS 3+ istap AKL with VVDI2 , never ever .
Question: This function is possible with vvdi2?
Answer: Yes but just kill !
CAS3+ istap ! option to restore don't work ….
CGDI BMW is the only one able to repair FVDI VVDI2 bad keys programming , in only 60 seconds by OBD2.
How to use CGDI Pro "BMW F Series Program"?
Preface: In a YouTube video the BMW E93 user shows how easy it is to KILL a BMW Many are afraid of downgrading CAS. And then he shows how easy this step it is with CGDI BMW number 1 BMW DEVICE.
Open BMW car doors and turn on ignition, the dashboard will light up.
Plug 16pin cable to the vehicle.
On the CGDI BMW home menu, click on "BMW F Series Program".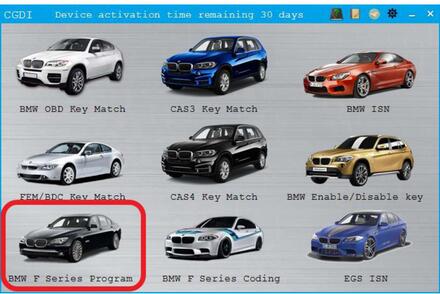 Data was read successfully, it will display relevant module information.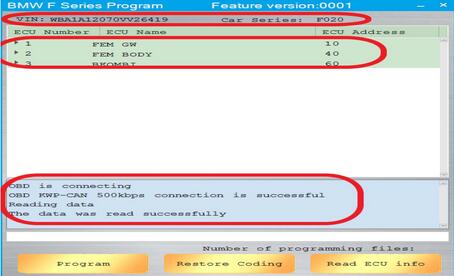 To program FEM-BODY as an example, click on "program"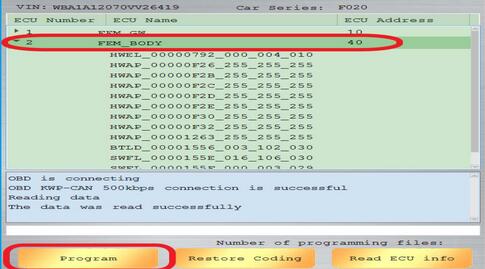 Please ensure that the battery has enough power and click on "yes".

1.Make sure the VIN is correct.
2.Support modification

Programming, please be patient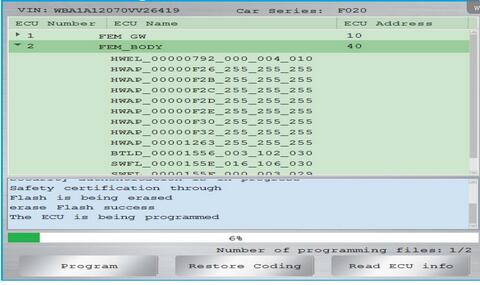 Verify FLASH correctly and program successfully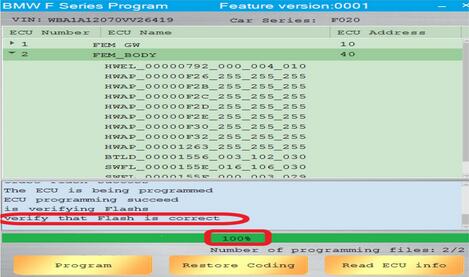 Good luck!