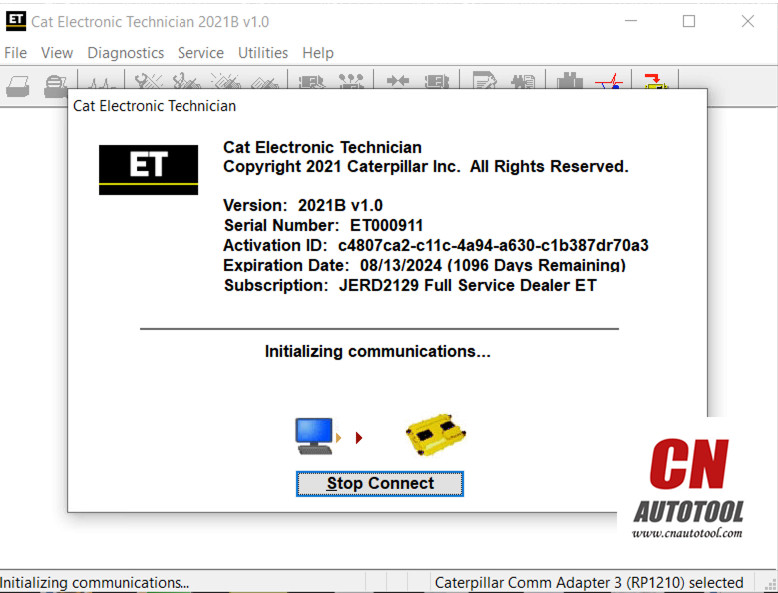 FREE Setting CAT ET-2021B (Electronic Technician) Full Service Dealer, Diagnostic Software for Caterpillar Engine, ET 2021B
If you got problems while activation, don't hesitate to Contact Us , I'll help to setting up using TeamViewer. Download here:https://www.cnautotool.com/goods-2485-2017A+Version+CAT+Caterpillar+ET+Diagnostic+Adapter+III.html
Instructions:
1. Install Software ET 2021B v1.0, FREE download for CAT ET2019A here: CAT ET2019A v1.0 download
2. Install Patch Files (x86 or x64), download here:
2019A x64 Patch Installer.exe
2019A x86 Patch Installer.exe
3. Add set_level.reg file into Registry, download here: set_level.reg
4. On drive C:// (main root), create folder with name "flexlm"
5. Add Environment Variable,
catlmd_LICENSE_FILE (name)
C:\flexlm\license.dat (value)
-or just Install SET Environment Variables, download here: SET Environment Variables.zip
6. Copy and paste the license.dat file, download here: license.dat to folder C: "flexlm"
7. Open HWID6 and copy ID, download here: HWID6.rar and send your HWID to my email..
8. I'll help to generate your HWID to "catet.lic" file,
9. Copy and replace "catet.lic" to installed directory:
-C:\Program Files (or Program Files x86)\Common Files\Offboard Information Products\2019A\Comet
10. Copy and replace "catet.lic" in the installed directory:
-C:\Program Files (or Program Files x86\Common Files\Offboard Information Products\2019A\Flash
2021B is an upgraded version of 2021A , A represents the first quarter, and C is the software updated in the third quarter.
2021B Cat ET software as Cat Caterpillar ET 2018C 2019A 2019C 2021A Software update version, 2021B Caterpillar Electronic Technician software With CAT ET 3 Cat caterpillar adapter 3 support caterpillar diagnostic till 2021.
Features
Display, graph and log status parameters.
Retrieve prognostic data including histograms, engine totals for fuel used and miles traveled.
View active diagnostics and clear logged diagnostics. View events where irregularities have occurred and have been logged by the ECM.
Perform calibrations to enhance performance of the ECM.
Customize the ECM with application-specific settings.
Over 100 custom Diagnostic, Information and Service features including:
– 2D and 3D Histogram plotting capability (engine software
support required).
– Custom Status screen groups
– Snapshots (Download and display snapshot data recorded by the
ECM)
– Configuration Aid that allows upload/download of same
configuration to multiple control modules
Customised Service Tool Options
Customized service tool name
Customized graphics for the splash screen and icons
Customized installation
Aftermarket differentiation, i.e., the tool for one customer does not work on the product of another customer.
Licensing options for customer management
Flash programming of the ECM(s)
Training demonstration allows familiarity with the tool's primary functions without connecting to ECM(s)
Perform customized diagnostic tests to identify harness problems, cylinder or component failures (Automatic Cylinder Cutout with cylinder to cylinder fueling comparison)
Caterpillar electronic technician 2020B with WinFlash future is an updated version of the caterpillar dealer diagnostic software that can help technicians to diagnose existing and potential problems with their electronically controlled Caterpillar Engines and Machines.
Package :
1.Used Dell D630 laptop
2.Real CAT et3 Comm Adapter III(it's best quality cat et 3,not adapter 2,please check Communication port)
3.USB Cable (From device to your computer)
4.J1939/J1708 9PIN Cable (from device to your truck)
5.6PIN Cable (for old truck)
6.14PIN Cable(for new truck)
7.Plastic box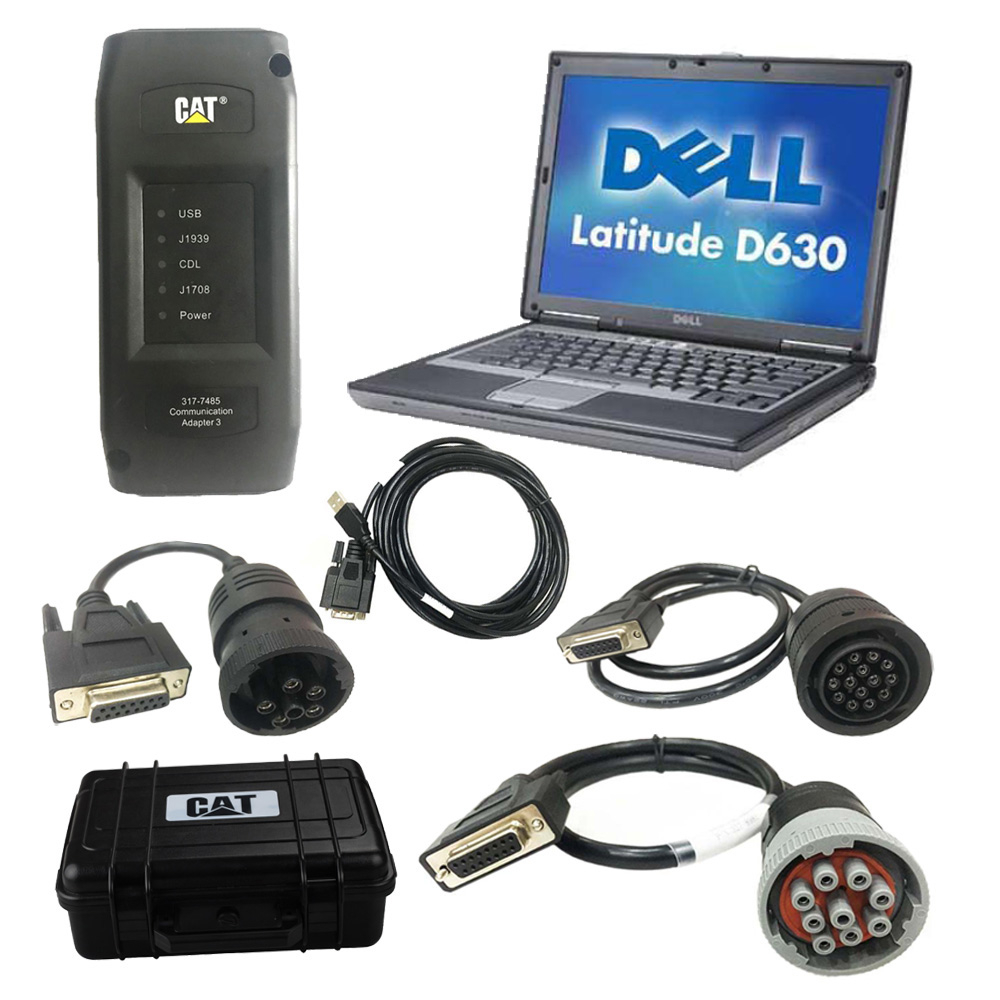 our website sale@cnautotool.com