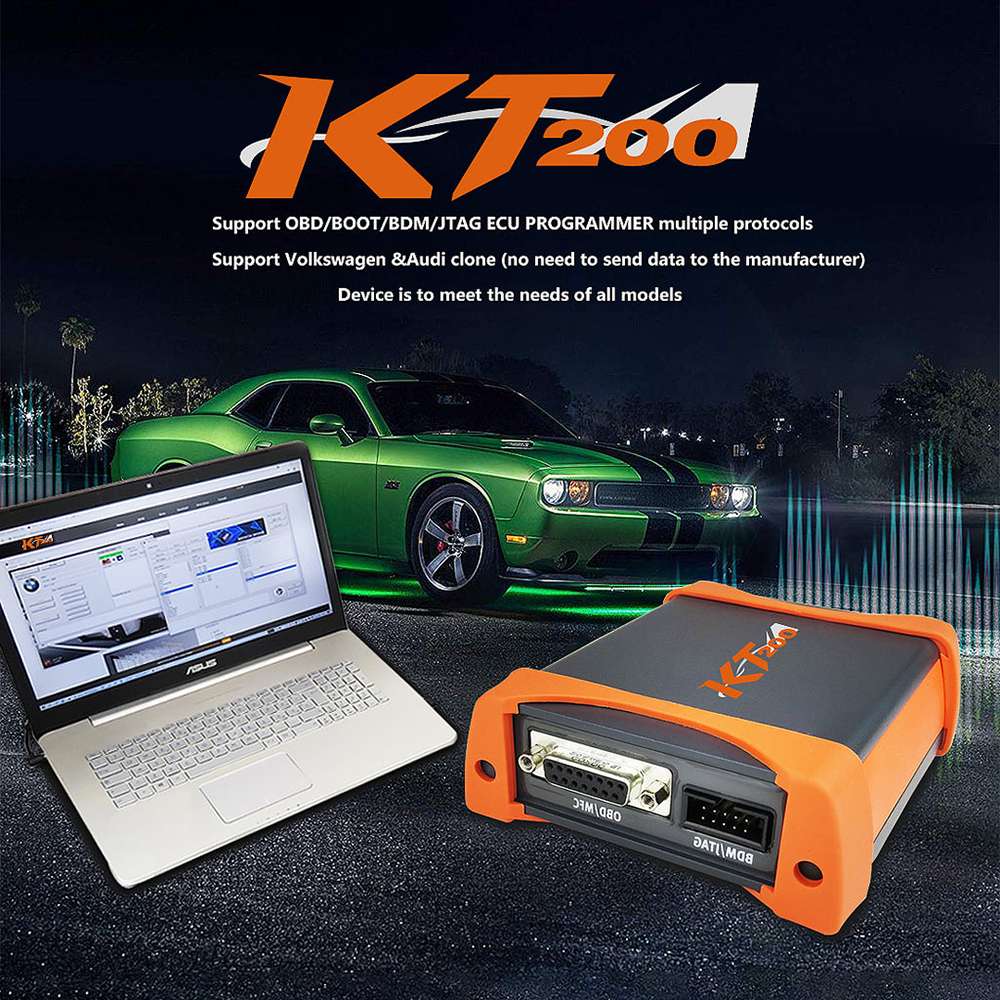 Question:
KT200 PSA EDC160 Require Tprot Off Manually or Not?
To do Adblue OFF on Ecd17C60 (PSA) KT200 correct Tprot automatically or do you have to do it manually like pcmtuner?
Answer:
Don't need Tprot off manually when read/write with KT200.
When write file, at prompt correct checksum click YES, select Ori file to Continue, wait while checksum is corrected, at second Prompt for Checksum click yes (TPROT patch is applied) then continue write.
BOSCH EDC17 C60 [ 1793 ] – Peugeot, Citroen [Diesel]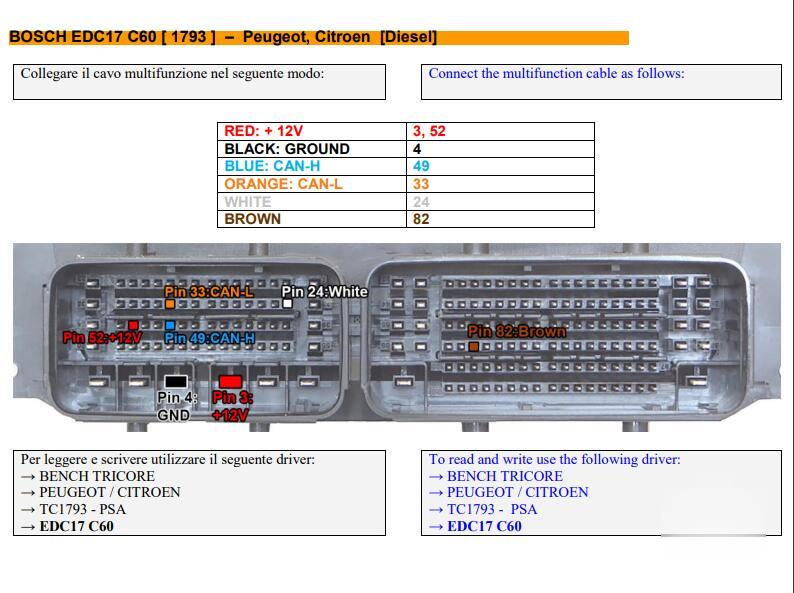 To read and write use the following driver:
→ BENCH TRICORE
→ PEUGEOT / CITROEN
→ TC1793 – PSA
→ EDC17 C60
KT200 BOSCH EDC17 C60 [ TC1793 INT.F.] – Peugeot, Citroen
Step 1: Password Search
Connect the pinout below with multifunction cable.
Use the driver:
→ TOOLS BOOT MODE
→ INFINEON TRICORE Tool Password
→ PASSWORD BFT
→ Click on "Find Password" and follow the software messages.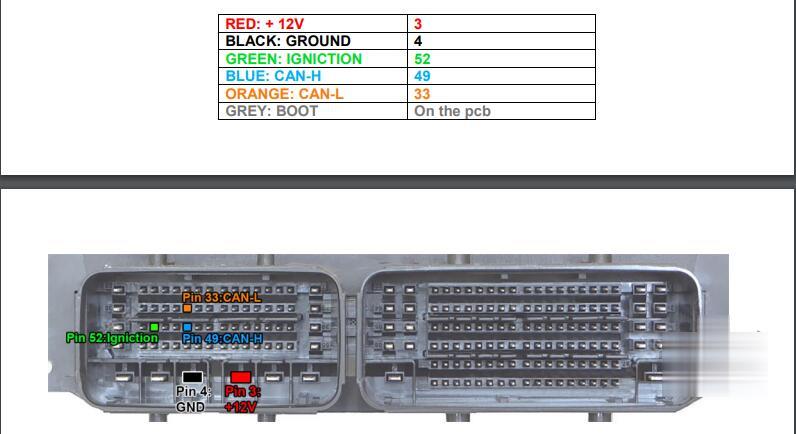 Now that the password has been found it's possible to read and write the control unit. See next step
Step 2: Read and Write ECU
Connect with the multifunction cable the following pinout and the boot shown below.
Use the driver:
→ TOOLS BOOT MODE
→ INFINEON TRICORE Boot
→ SAK TC1793