This is a research result about "OBD 2 Chrysler Factory Scan Tools " from a fellow professional and what he shared with all on the web. Thanks to Brin who has taken the time to do this.
Here are several parts included:
Part 1: Chrysler and Post OBD 2 and DRB 3
Part 2: Star Scan
Part 3: VCI Pod
Part 4: Micropod 2
Then a summary…
In detail…
Part 1: Chrysler and Post OBD 2 and DRB 3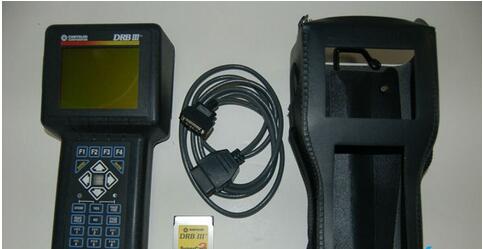 Vehicles on the road today are mobile networks. Each vehicle system needs a computer or control module to manage and monitor that system. Often, these seemingly independent control modules depend on other control modules to function. They must be able to communicate with each other and they do so on a bus, otherwise known as a communication network. This is not a new concept, but every year more systems and modules are making their way onto vehicles. This is increasing the complexity of these vehicle networks. What does this mean for the general Independent, aftermarket, mechanical or collision repair business? It means that we should be considering factory scan tools (scan tools used in dealer franchise service departments) and service information if we truly want to be able to handle our vehicle mix in a thorough, efficient and profitable manner. I'm not suggesting that there isn't a place for aftermarket scan tools or service information in our businesses. I've found that both are needed to increase the likelihood of knocking it out of the park on every job. I realize that there are a lot of different, successful business models out there. Not everyone of these business models can support a journey like this. When considering ROI, you might not think that it makes sense for you and your business. You might consider subletting some of those jobs out to other local businesses that have committed to making these investments. Often, this means a mobile diagnostics and programming company. In this series, we will cover the most popular vehicle manufacturers one at a time, providing the information that you'll need to make an educated decision. So, sit back and relax. We've got this.
We have a lot of work cut out for us so where do we start first? I'll give you a hint, this vehicle manufacturer has had 6 different factory scan tool interfaces and 5 different scan tool platforms in the past 14 years?
Yes, we're going to start with Chrysler.
We're going to start with Post OBD 2 and the DRB 3. The DRB 3 is a hand-held Chrysler factory scan tool for non-CAN Chrysler vehicles but also has non-CAN, Global, OBD 2 Scan Tool capabilities as well as an oscilloscope. Don't expect much from the oscilloscope. Compared to modern oscilloscopes, I'd consider the scope in the DRB 3 more like a graphing voltmeter. The DRB 3 will never time out meaning that it does not require a subscription to function. You will, however need a Tech Authority Subscription to access and download the calibration files needed to program Non-CAN, Chrysler Modules. Super Cards were needed in early models (pre-98) and other special applications like Chrysler branded Mercedes or Mitsubishi products like the Mitsubishi based Stratus, the Mercedes based Chrysler Crossfire and the Mercedes based Dodge Sprinters. There were different Super Cards for each of these special applications. Super Cards were inserted into the lower section of the tool. Special adapters called Multiplexers and cables were needed for certain applications as well.
Part 2: Star Scan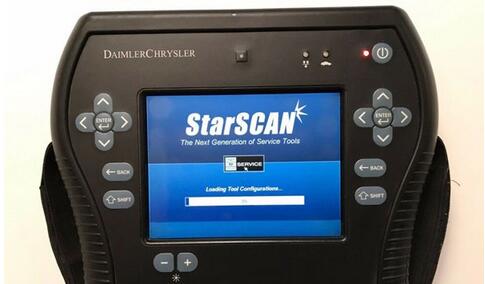 Next on the list is the Star Scan. The Star Scan is a hand-held Scan tool. It was the first Chrysler factory scan tool used for CAN only vehicles. None of the scan tools used for CAN vehicles were backward compatible, meaning that they would not function on non-CAN vehicles with exception of the DRB 3 Emulator that was included with the first wiTECH MicroPod 2 application (We will touch on this later). This tool was pretty much obsolete when it hit the Market. It was very slow. It didn't take long before the Hardware couldn't keep up with updates. A subscription was not needed for this tool to function, but a subscription was needed for tool updates and a Tech Authority subscription was needed to access and download calibrations needed to program Can Chrysler vehicle modules. The Star Scan is no longer sold or supported.
The Star Mobile was Chrysler's first Scan Tool Interface that was designed to be used with a laptop. The interface was the hardware that connected to the vehicles DLC (Data Link Connector) but you would need a laptop with the downloaded Star Mobile Desk Top Client software for the scan tool to function. The installation and update software were downloaded from a disc. The Star Mobile could also be used as a functional Interface for the first wiTECH application that would be released later (Discussed later).
Star Mobile Desk Top Client was the software used with the Star Mobile. This software was quickly replaced with the wiTECH Application called the wiTECH Desk Top Client. As mentioned earlier, the Star Mobile Interface could be used for the wiTECH application for most of the existence of wiTECH.
Part 3: VCI Pod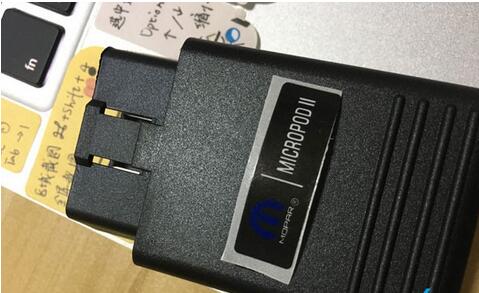 The wiTECH VCI Pod is an interface that came out at the same time as the wiTECH application. At one point, the only way to purchase the wiTECH was with a package that included with the special wiTECH gateway (Basically a router configured to be used with the VCI Pod and to link with Chrysler's server, the mother ship). When Chrysler first launched the application, franchise new car dealers were told that there was a wiTECH install and support team that would have to set everything up. The franchise dealers were not to set anything up on their own. Often, those teams never came and finally, the franchise dealers installed the system themselves. This was about the time of the bail out and bankruptcy. For aftermarket service facilities, the wiTECH package was around $8,000.00 with a years' worth of wiTECH licensing, support and programming capabilities. Sometime later, wiTECH decided to offer a more economical option that came with a less expensive router and support limited to email. This package was around $4000.00 and was called wiTech Lite. A DRB 3 emulator was included in the wiTECH application not long after wiTECH was released. This Emulator allowed the user to scan and program non-Can Chrysler's through the wiTECH application. The DRB 3 Emulator was just that, an emulator and emulators are rarely as good as the real thing. Early on, the emulator was okay but did get better over time with updates.
Part 4: MicroPod 2
The wiTECH MicroPod II was the next generation in Chrysler factory scan tool interfaces. The MicroPod is a pocket-sized dongle that plugged into the vehicles DLC. A wiTECH subscriptions was needed to use the wiTECH application. This tool would time out and be unusable if the subscription lapses. If you had an original VCI Pod and the wiTech software from V13.03.38 or prior, and never updated it, the tool would never time out. You could use it as a stand-alone tool, meaning that you couldn't get all the benefits from the application, and you couldn't program. Before this update, the application could be used in an offline mode, allowing it to function without connecting to the wiTECH server and checking the pod for registration and account information. Again, this is stand-alone diagnostics only, you wouldn't be able to program, you would be limited in application features and you would limit yourself to older models due to the older update.
Tech Authority is the aftermarket portal for accessing subscriptions needed to download Chrysler flash files for programming Chrysler's modules regardless of what scan tool or programming device that you are using.
The MicroPod 2 was released for compatibility issues with certain models. A while later wiTECH 2 was released to reduce cybersecurity and theft issues with Chrysler vehicles. With the wiTECH 2 release there was news of a sundown or elimination of the original wiTECH application. The other fun fact, your MicroPod 2 had to have a serial number of WPS-31560 or above. Older MicroPods would not be compatible with wiTECH 2, meaning that some users had to buy, yet another scan tool interface for use with witech 2. If you had a Micropod with a serial number that would allow you to register the device for the witech 2 and you did, that device could never again be used with the original wiTech application. The sundowner mentioned above did take place late in 2017 but according to sources, the original wiTECH application is still available to dealer franchises due to wiTECH 2 not being 100% compatible with some older CAN platforms. The new wiTech 2 is a cloud-based application meaning that you will need access to the internet for the scan tool to function.
The DRB 3 emulator is not available in wiTECH 2, so as it stands, the aftermarket needs to buy the separate standalone DRB 3 emulator from Controller Technologies Corporation or find a used DRB 3 if they want Factory non-CAN Chrysler coverage.
DRB 3
Non-CAN Chrysler vehicles.
Full factory scan tool functions (Some special Super Cards, adapters and cables needed for some Chrysler branded Mercedes and Mitsubishi products).
No longer sold, supported or serviced by formal vendors. There are very small companies that offer repairs, but parts are limited to old stock or parts used from non-functioning DRB 3 units.
Chrysler module programming with a Tech Authority subscription
DRB 3 Emulator
Controller Technologies Corporation DRB 3 is a stand-alone PC based scan tool. We are not referring to the DRB 3 Emulator that was included with wiTECh. This is the only legitimate option when looking for Factory coverage on non-CAN Chrysler vehicles. Keep in mind, that emulators are rarely 100% effective at emulating what they are designed to emulate. The DRB 3 is no exception, although, according to AE Tools, a distributor and support company for factory scan tools, the Controller Technologies Corporation DRB 3 is more capable of handling some of the oddball early CAN PCI Hybrid vehicles that were released during the early stages of the CAN protocol. In this way, it might be superior to the original DRB 3.
Nearly full factory scan tool coverage. This emulator has the same exceptions as the DRB 3 regarding Chrysler branded Mercedes and Mitsubishi products but a PC Based DRB 3 Multiplexer is available for Crossfire and Sprinter applications.
The kit comes with non-powertrain ECU calibration files for programming body and chassis modules without the need for a Tech Authority Subscription.
Powertrain programming available with a Tech Authority subscription.
wiTECH 2 and the MicroPod 2
Full factory scan tool functions with full programming capabilities on CAN compliant Chryslers.
A wiTECH 2 subscription will be needed for scan tool function.
wiTECH 2 subscriptions are available in three different terms:
3-day subscription is $50.00,
30-day subscription is $200.00
365-day subscription is $1600.00
Cloud/Internet based so an internet access is needed for the application to function.
A Tech Authority subscription is needed for programming. You will need to have an active wiTECH 2 subscription as well.
Tech Authority subscriptions are available in eight different terms. 1-day subscription is $24.95, a 3-day subscription is $35.00, a 7-day subscription is $70.00, a 30 day subscription is $250.00, a 3 month subscription is $600.00, a 6 month subscription is $1000.00, a 1 year subscription is $1800.00.
See attached for vehicle to diagnostic tool reference chart
To recap,
If you find that you need Non-Can Chrysler coverage, you might consider buying a Controller Technologies Corporation DRB 3 Emulator. Normally I would say that it would be best to buy the Genuine DRB 3 but they're only available used at this point and they are very expensive. You can expect to invest $2200-$3000 on a functional used DRB 3. A significant risk on a used tool that might not be repairable if needed.
For full factory diagnostic and programming capabilities on CAN Fiat/Chrysler automobiles, it's very clear that you'll need a MicroPod 2 with a serial number WSP-31560 or higher, a wiTECH subscription and a Tech Authority subscription for programming.
If you just look for a decent tool for Chrysler and don't care it's original or copy, the lowest cost is to get a decent Micropod 2 china clone with wiTECH 2 subscriptions (DO CONFIRM ITS FUNCTIONALITY! A good one should be like