Feedback:2016 Renault Kadjar Key programming done with Autel MaxiIM IM608 IMMO Tool, XP400 key/ chip programmer required.
PIN reading OK
ISK calculation OK
generation of dealer key OK
Pin verification OK
Key programming OK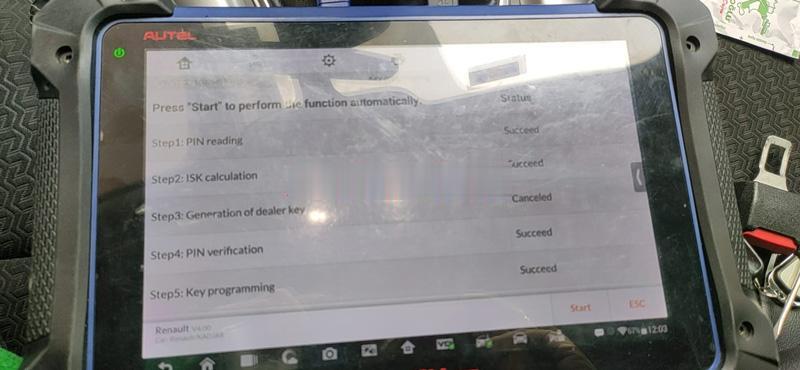 Autel MaxiIM IM608 Main Features :
1.Free Update Online for 1 Year, after one year, it will cost $1100
2.Warranty for 12 Months.
3.ADVANCED IMMO & KEY PROGRAMMING
4.OE-Level Diagnostic and Service Functions as MaxiSYS Pro
5.with XP400 and MaxiFlash JVCI for ECU Programming
6. Language: English, Spanish and French. (We can ship to Spain and France now)
7. Autel have released BMW CAS4/CAS4+ through OBD update!
Kindly Note: Before you make the order , please select which area you will use the tool first , if not select the correct area , the machine will be locked by factory .
( If you use it in USA , please choose Americas Region )
Detaiks: https://www.cnautotool.com/goods-6873-Autel-MaxiIM-IM608-Diagnostic-Key-Programming-and-ECU-Coding-Tool-Replaces-Auro-OtoSys-IM600–MX808IM.html   For more information please visit our website sale@cnautotool.com