OBDSTAR X300 DP Plus Program 2019 LEXUS RX300 8A-A9 Proximity No Adapter No PIN
Great news!
OBDSTAR X300 DP Plus/X300 Pro4 with Key SIM Simulator can read smart box immo data via OBD for Gateway vehicles (8A-A9 proximity) no need CAN Direct Kit, no need password. The vehicles include Toyota Camry 2017- /Prius 2016- /C-HR/ LC200 2016-, and Lexus LC570 2016- / RX 2015- , etc.
Here takes 2019 LEXUS RX300 as an example to show the operation guide.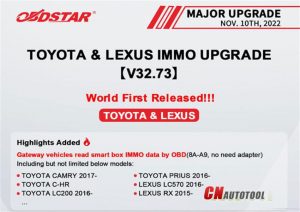 Preparation:
Vehicle:
2019 Lexus RX300 AGL25L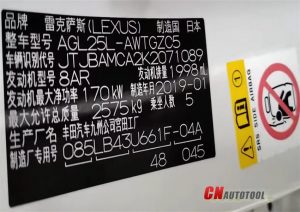 Device:
OBDSTAR X300 DP Plus (Key Master DP Plus)
Main cable
OBDSTAR Key SIM 5 in 1 Key Simulator
New key to be programmed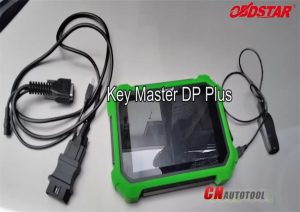 Connect x300dp plus with vehicle via OBD by the main cable
Also need to connect the device to internet and make sure the internet connection is normal during the whole process.
Menu function path:
Select IMMO>> Asia>> Toyota>> latest software version>> Manual select model >> Lexus>> Asia>> RX series>> Proximity >> 2018- (8A-A9)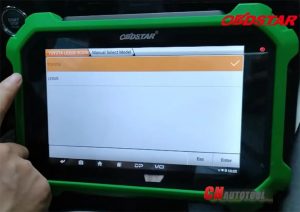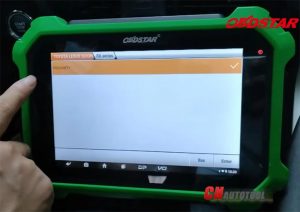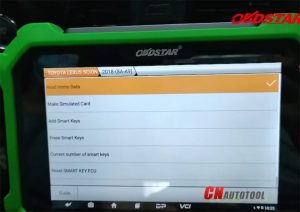 Main steps:
Step 1: Read Immo data
Step 2: Make simulated card
Step 3: Program key (add smart keys and all keys lost)
In detail…
Step 1: Read Immo data
Select Read Immo data>> With Gateway 8A A9>> OBD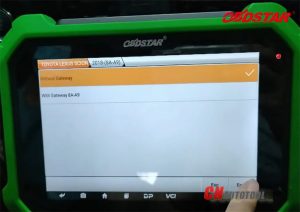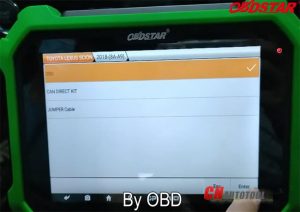 Wait a moment to read immo data, and then save it after reading.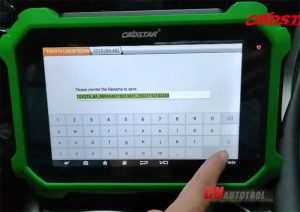 Step 2: Make simulated card
Select Make Simulated Card
Select the immo data just saved
Then select Key Sim Simulator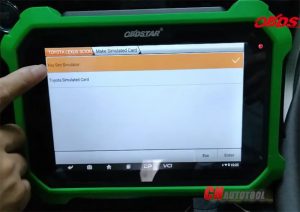 Connect Key SIM simulator 5 in 1 key simulator with X300DP Plus
Start generating the A9 type simulated card, wait for 1-2 minutes
Generate simulator key successfully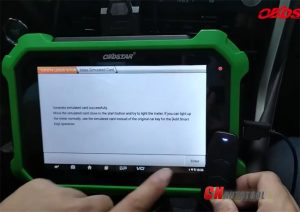 Move the simulated card close to the start button and try to light the meter. If you can light up the meter normally, use the simulated card instead of the original key for the (Add smart key) operation.
The simulated key makes engine started successfully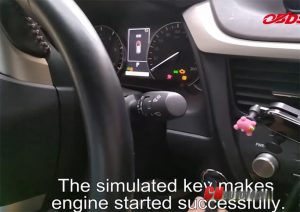 Step 3: Program key (add smart keys or all keys lost)
Adding keys (free pincode) or all keys lost can be programmed via IMMO data files as well
Just select Add smart keys and follow the on-screen instruction to operate.