John Deere EDL v3 Genuine
Electronic Data Link v3
Service ADVISOR 5.2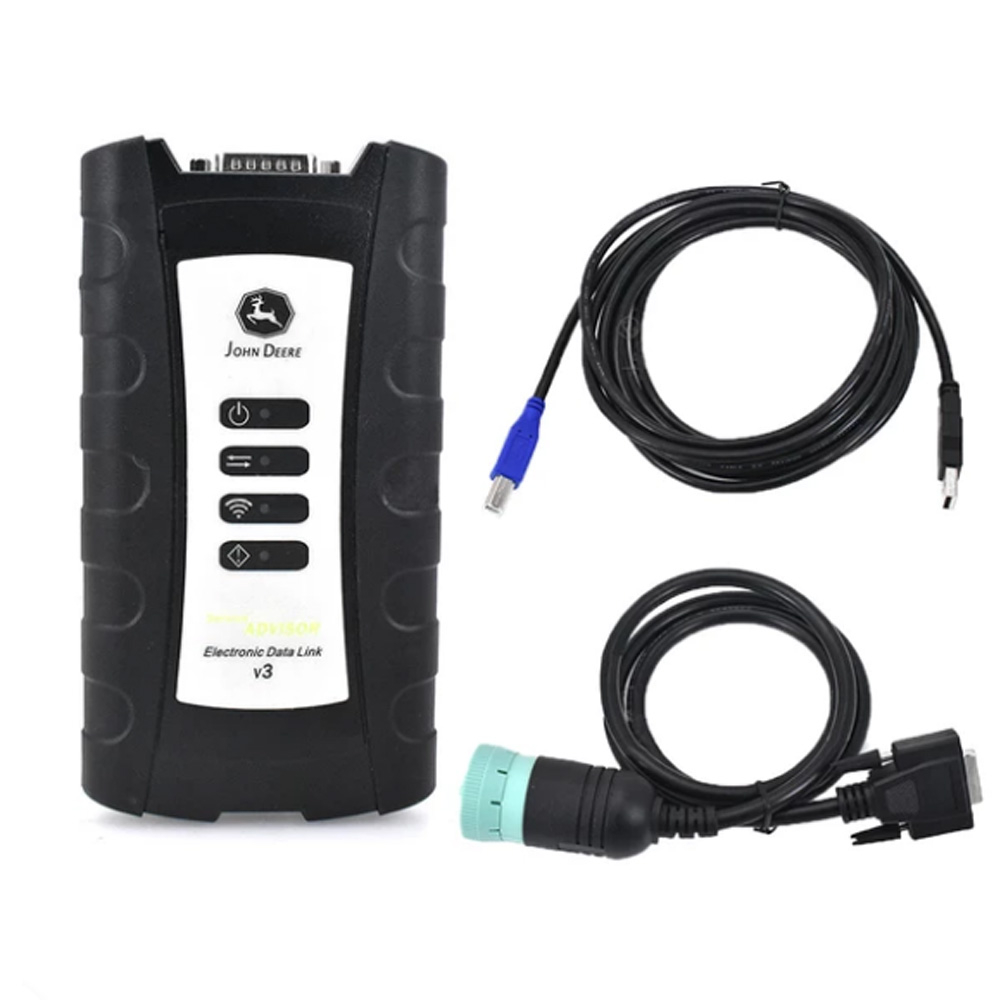 Electronic Data Link (EDL) v3 is genuine dealer diagnostic PC-to-vehicle interface compatible with Service ADVISOR software.
With Service ADVISOR you can view service manuals, use DTAC (Dealer Technical Assistance Center) data, make diagnostics, readings, tests and calibrations, re-program controllers.
Supported brands:
• BELL (CF);
• CASE (AG);
• Euclid (CF);
• Frontier (AG);
• GreenSystem (AG);
• Hitachi (CF);
• John Deere (AG, CF);
• Timberjack (CF);
• Waratah (CF);
• XCG (CF).
To edit controller PayLoad (PLD) files – use our John Deere PLD File Encryptor/Decryptor.
Supported languages: English, French, German, Italian, Portuguese, Russian, Spanish.
Description of disk types:
AG – current agriculture models.
CF – current construction and forestry models.
John Deere Service Advisor CCE (Commercial and Consumer Equipment)dealer technical assistance, diagnostics, connection readings, calibrations, interactive tests, specification, tools, assemble and disassemble presented all models John Deere Construction Equipment and some models Hitachi, Euclid, Bell and Timberjack.
Packing list :
1pc x Electronic Data Link V3
1pc x USB cable
1pc x 9-pin Deutsch adapter
1pc x Second Hand Laptop Lenovo T420 Laptop (With AG or CF or CCE software)
Second Hand Laptop Lenovo T420 Laptop Specification :
Brand: Lenovo
Condition: Used
Type:  Laptop/Notebook
Screen Size:  14.0
Processor Type:  Intel (R) Core(TM) I5-2520M CPU
Processor Speed:  2.50 GHz
Processor Configuration:  Dual Core
Memory: 4GB
Compared with other laptop, this one is better quality and run faster.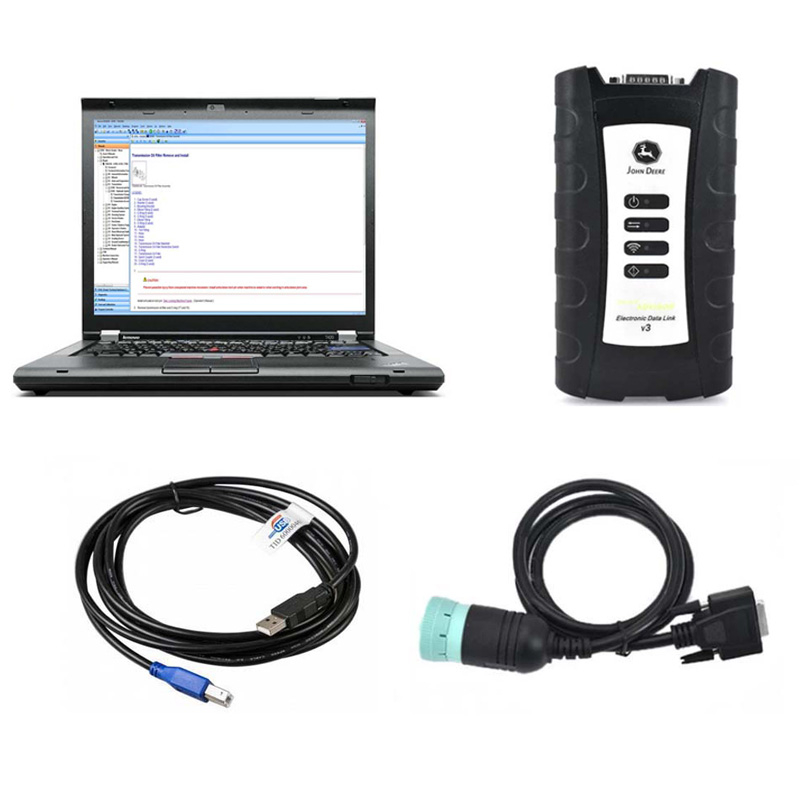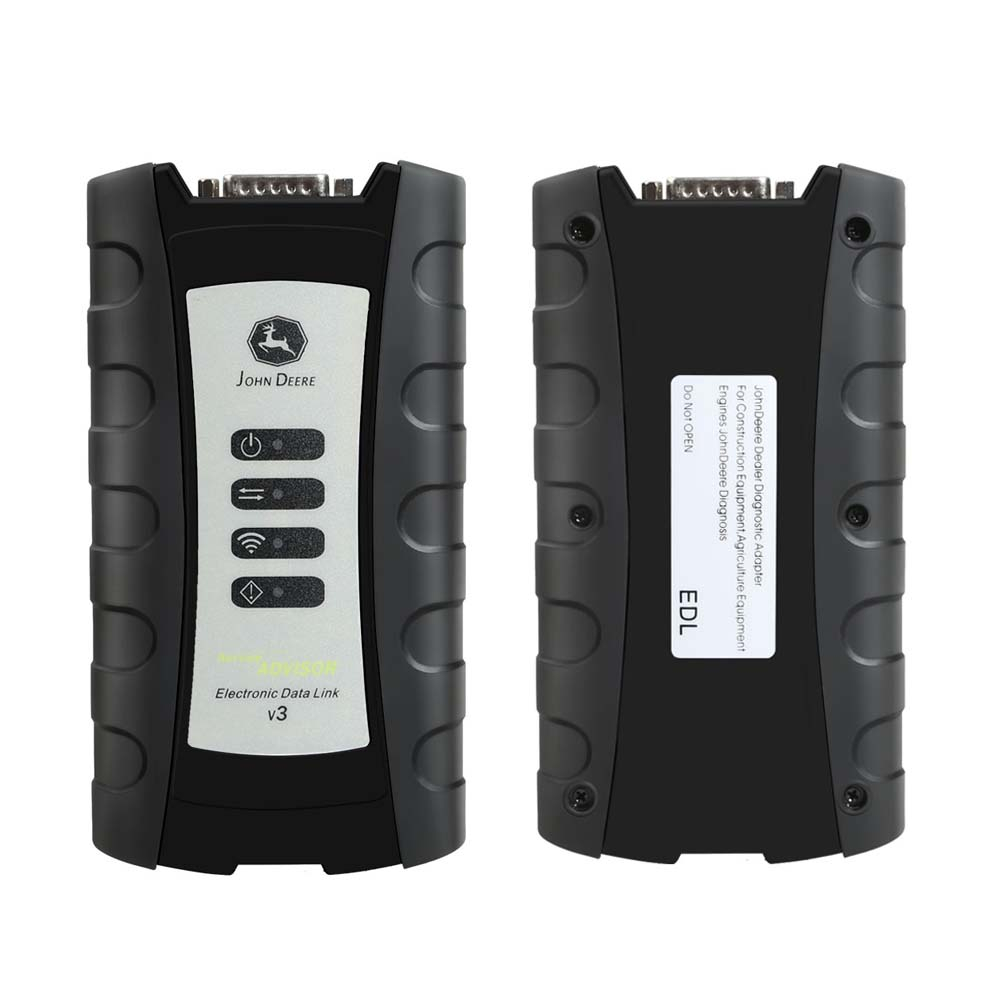 For more information about Heavy Duty Diagnostic ,please visit our website sale@cnautotool.com