Original C5 SD Connect, any idea? Recently, many people came to consult this second&cheap but original&newest diagnostic mux, and suggest that CnAutotool.com as a professional diagnostic seller should show more for the market. According to customer feedback, starshop customer service would like to do give a detail introduction for all.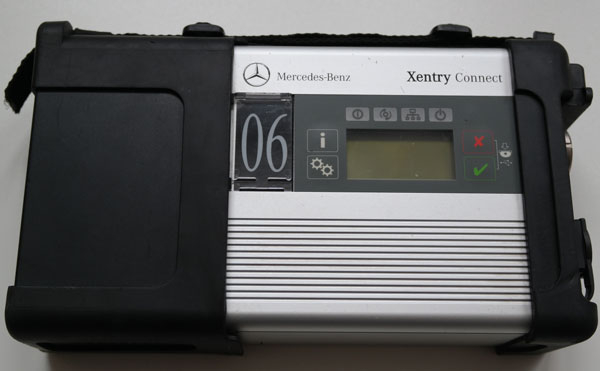 The introduction includes the following parts:
-What is C5 SD Connect?
-what's new in STAR C5?
-What's the function of STAR C5?
-How about C5 CONNECT software?
-What's the requirement of STAR C5 hardware and software ?
-Why to buy C5 kit (C5+Panasonic laptop CF30) is better?
-Where to buy SD C5 kit in China?
-What is C5 SD Connect?
C5 Xentry Connect diagnostic interface, produced by French ACTIA Company,
which is one of the best up-to-date tools for – diagnostic,coding/programming on Engine/Transmission/air conditioning /SRS/ABS/ anti-theft system and OBD-II system, work with any laptops, compatible with
Windows 7/XP/VISTA/2000 operation system, software including Xentry for new released 204/207/212,166 able to work with cars, trucks, Sprinters, smart, etc.
Ps. Here we support the most reputable kit (c5 with Panasonic CF30)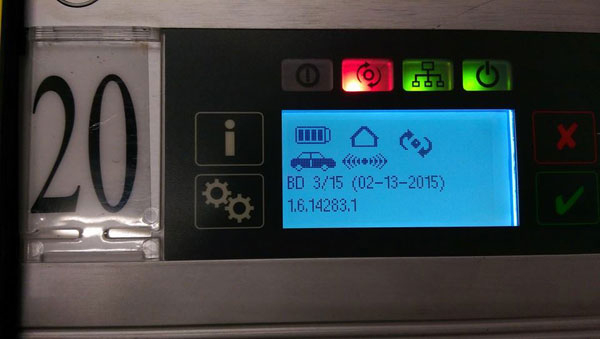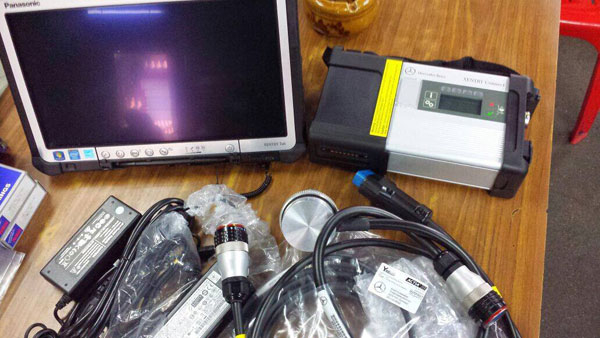 Xentry-Connect (VCI+) Technical Parameters:
1. OS: Windows Eedded Standard 7(32bit)
2. Processor: ArrandaieCeleron P4500 oder P4505(38W TDP)
3. Memory: 4G hard disk with 256GB SSD
4. Display: 128*64 PX
5. Battery: 40 minutes (When CPU capacity to 60%)
6. Weight: 1.9KG
7. Network connection: WLAN : IEEE802.11 a/b/g/n2.4+5GHZ
-what's new in STAR C5?
1. Password Letter verification of your Super STAR Online
2. Latest version 5/2015
3. No need to active EPC/WIS any more, double click the Icon then use it
4. New car of GL166, B 246, CLS 218, SLK172, etc, released in this version
5. Online SCN Coding/offline SCN Coding/offline coding are all available with this new version
6. New function of DATACARD is added.
7. The car PL65 is added to price list
8. Online updater client platform v1.1.2.0 for users' easier upgrade.
9. Support the hardware quick self-test and the software to be quickly recovery
-What's the function of STAR C5?
1 .All electric system Diagnostic;(Do not include flash code)
2. Reading out and erasing trouble code;
3 .Reading the real-time data of sensor and actuator;
4.Testing the component of cars:coding and programming.
-How about C5 CONNECT software?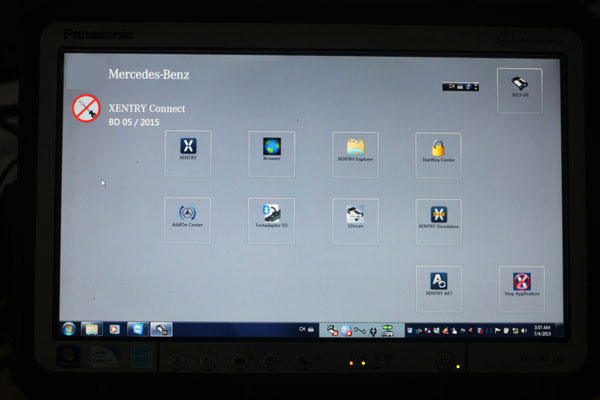 5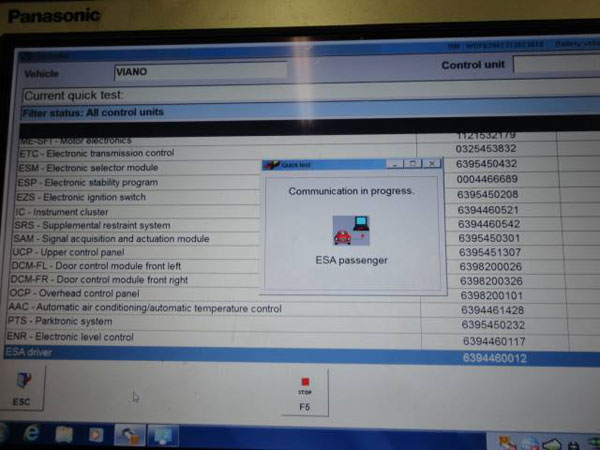 Besides the software c3 and c4 own,it added three more software: SD Media, Xentry and Smart TAN Code.
SD Media: Video and PDF lessons;
Xentry:New software released by Company after 04/2009 by diagnosis new cars. Xentry software for diagnosing W 204,W207 and W212 which C3 and C4 does not support;
Smart TAN Code: Opened special function in DAS program with Smart cars 405/ 451/452/ 454.Besides, it also opened more special functions, such as engineer mode, remove limitations,etc, which Star C3 and Star C4 do not have.
Thus, STAR C5 software includes:
• SD Media
• Xentry
• Smart TAN Code
• DAS:the automatically Diagnosis Assistance System
• WIS.net:Workshop Information System
• EPC.net:Electronic Parts Catalog
• ST Finder:Part location finder
• STARUTILITIES:the movement management system and self-test
• PL 65:Price List tool to find out how much price by input the parts number
• Developer model:- engineer mode, remove limitations and open more Special
functions.
• Disassely system:Video lessons to teach you how to remove each part from cars
with details order steps.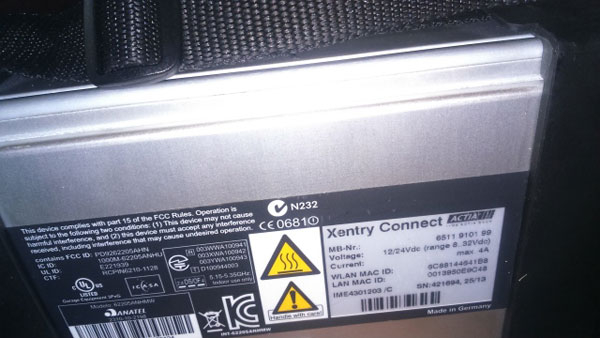 -What's the requirement of STAR C5 hardware and software ?
Software requires at least Intel Celeron/Pentium 2.0GHz, 2G RAM, USB 2.0
recommended and Microsoft Windows 2000/XP/Vista/7 latest service pack installed.
-Why to buy C5 kit (C5+Panasonic laptop CF30) is better?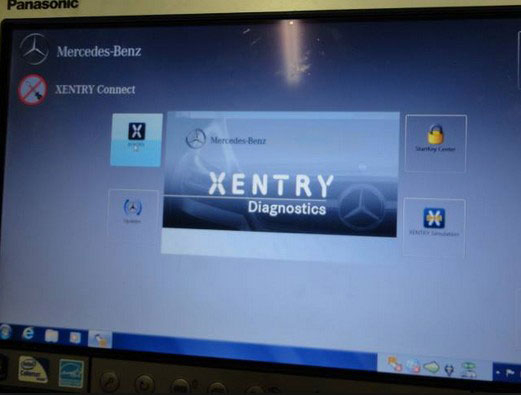 1.Character
•  Realizes all the function of official factory compact 3.
• C3 Multiplexer can connect to factory computer and IBM laptop.
• Complete maintenance data. It could offer full disassely and assely circuit diagram, working principle and element place anytime needed. It is the best assistant for maintenance man.
2.Multi-languages (22 Languages)
English/Chinese/Deutsch/French/Italian/Korean/Spanish/Portuguese/Finnish/Danish/Japan/Swedish/Turkish/Finnish/Polish/Hungarian/Korean/Czech/Dutch…
3.1989~up to now Car, Bus, Truck, Sprint, Smart .
star C5 work with W204, W207, W212, 405, 451, 452 and 454.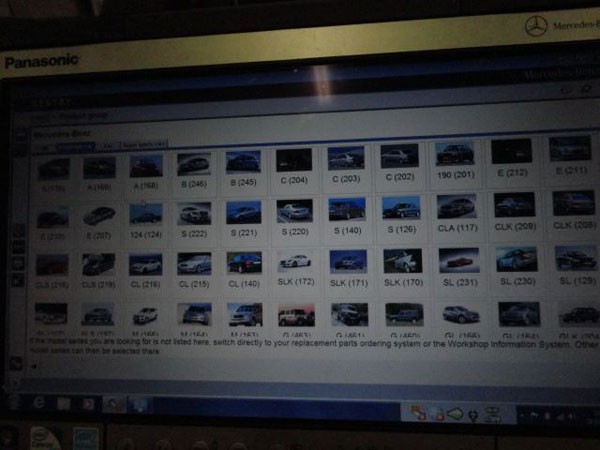 www.cnautotool.com