Cummins INLINE 7 Datalink Adapter Kit All system ready to use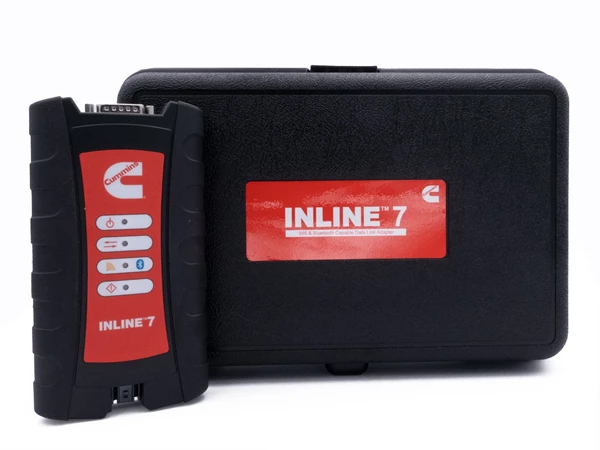 Turbocharge your Electronic Control Module downloads and uploads with Cummins new INLINE 7 Datalink Adapter. INLINE 7 has a faster processor, more robust algorithms, larger memory buffers and more sophisticated filtering, while simultaneously accessing multiple vehicle data channels.
INLINE 7 supports USB, WiFi and Bluetooth technologies in a single device, and communicates with your PC. It's designed for future capability with mobile products.
ONE ADAPTER. MANY APPLICATIONS.
The INLINE 7 Datalink Adapter is designed to function with a wide array of Cummins, OEM and third-party service and information tools, including Cummins INSITE™ and Cummins PowerSpec.
INDUSTRIAL-STRENGTH DESIGN.
The Heavy Duty Diagnostic tools Cummins INLINE 7 Datalink Adapter incorporates strain relief secure cables for a robust connection. The rugged carrying case provides extra protection for the most demanding service environments. The main unit comes with a full one-year warranty against software and hardware malfunction.
EVERY DETAIL. COVERED.
Everything you need is included in the complete INLINE 7 kit, including locking USB cable, 6-Pin and 9-Pin Deutsch Wye adapter with security chip, and rugged storage case.
INLINE 7 is fully compliant with the Technology and Maintenance Council's RP1210 standard. It supports three simultaneous CAN connections and offers baud rates of 250k, 500k and 1 megabaud. INLINE 7 also supports several other protocols such as J1708, J1587, ISO 15765, ISO 9141 (K and L line).
Wireless Certifications: FCC (US), IC (Canada), and CE (European Union)
Cummins INLINE 7 Data Link Adapter description :
1.Hardware: Cummins INLINE 7 Data Link Adapter
2.Software: Cummins Insite 8.5/8.7
3.Update Method: update by CDs
4.Multi-language: English(united states)/ Chinese(simplified)/ Danish/ Dutch/ Finnish/ French/ German/ Italian/ Japanese/ Korean/ Norwegian/ Portuguese/ Russian/ Spanish/ Swedish/ Turkish
5.Suggest Operating System: Win7 32 Bit System
6.Connection Method: WIFI/ Bluetooth/ USB
Lots of customer encounter setting problem when using Cummins INLINE 7 diagnosis, so we recommend this bundling sale for those customer who want once get in hand then can use it directly. We will install and activate for you ready to use. What's more, this package offer saves you money than buying.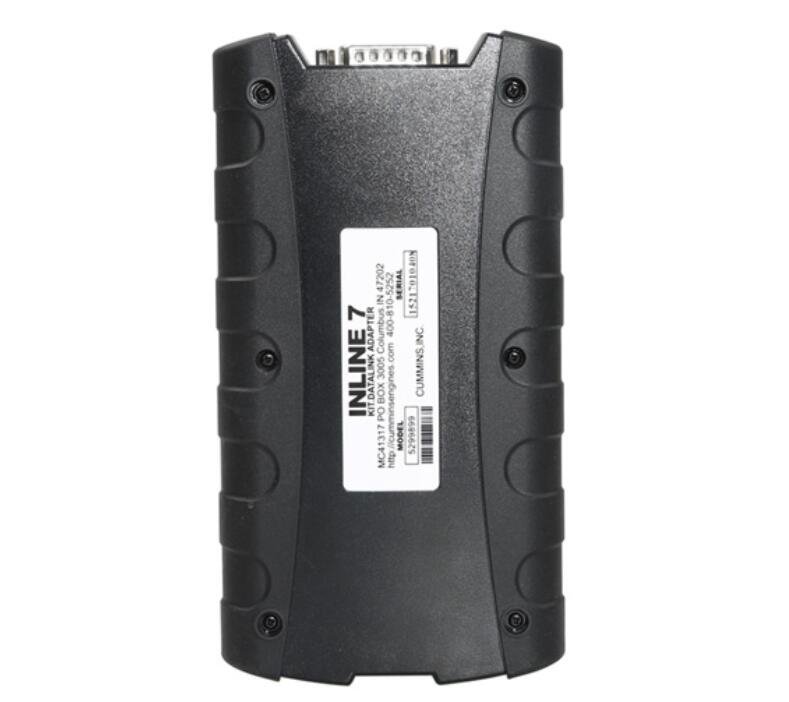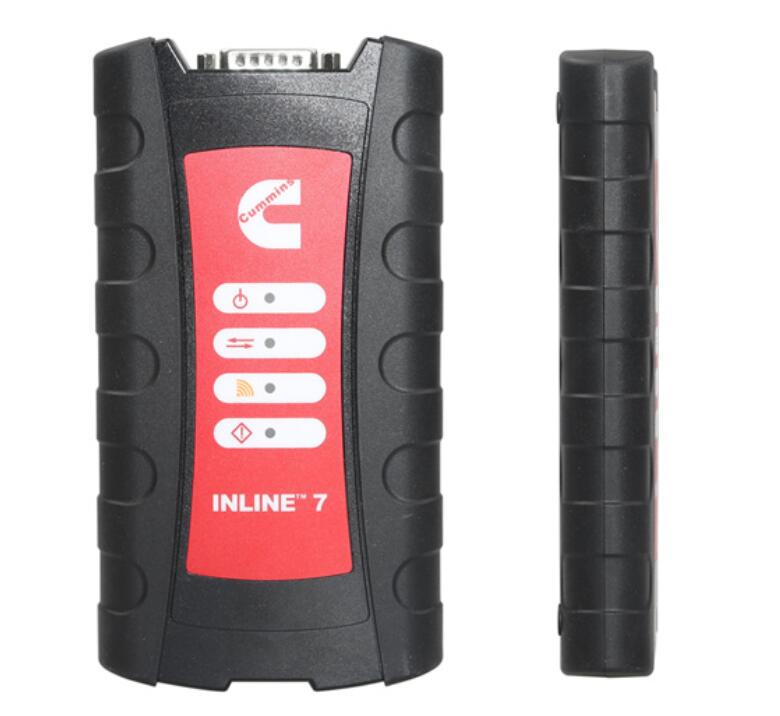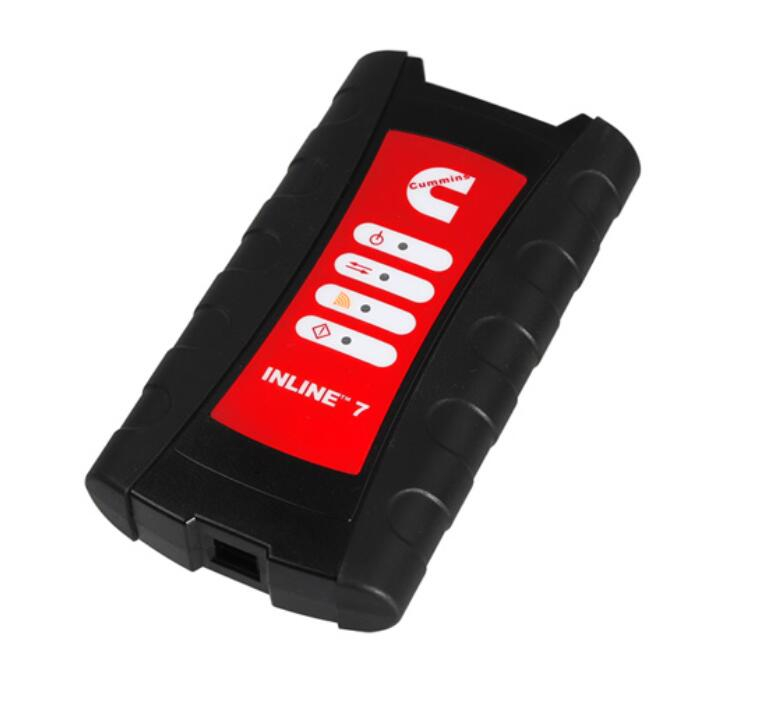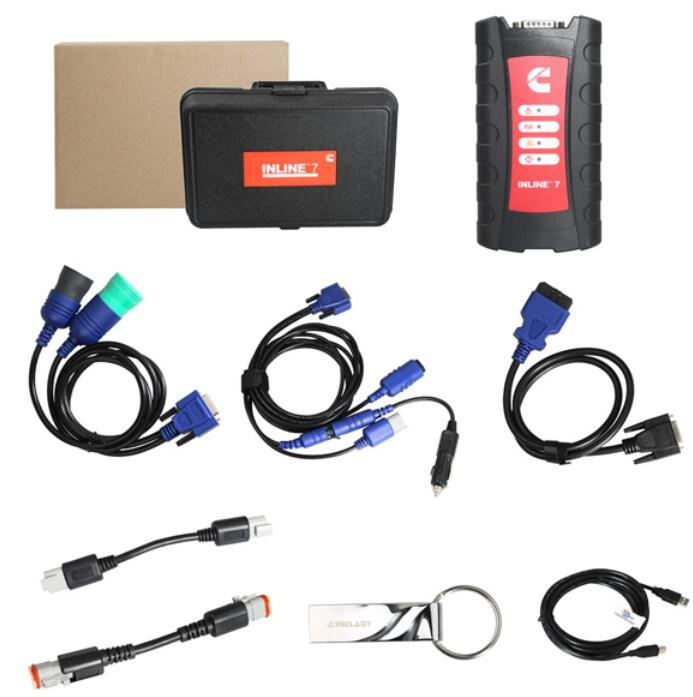 Please feel free to contact us ,If you have any question:
Live Support: Chat with us online
Whatsapp: +8618437976115
Email: sale@cnautotool.com
Skype:cnautotoolcom
Please bookmark our website so that you can check the order information and contact us.