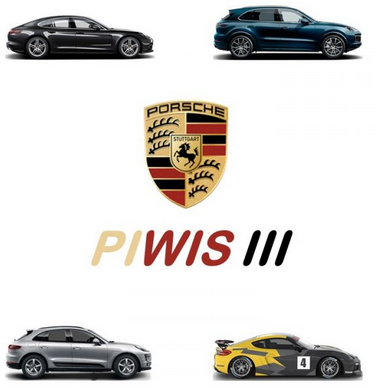 Porsche PIWIS 3 Diagnostic Software for VAS 6154 with Developer Mode & Wiring Diagrams
Porsche PIWIS 3 is the third-generation diagnostic software of Porsche vehicles. PIWIS 3 covers all the new Porsche models like Panamera 971, Cayenne 9Y0, Cayman 981 GT4 Clubsport, which are no longer supported by its predecessor PIWIS 2 as its support was discontinued. PIWIS 3 can also cover the full range of diagnostics functions for all the Porsche models which have ever been released.
Porsche PIWIS 3 Software Version: V40.600 + V38.200
Activation: preactivated
Default Language: English
(Multi-Language: German, English, US English, French, Italian, Spanish, Japanese, Chinese, Russia, Portuguese, Nederlands)
PIWIS 3 Main Features:
Diagnostics application
Guided fault finding
Actual values/input signals functions
Drive links/tests function
Maintenance/repairs function group
Coding/programming function group
Logging
Filtering
Wiring diagrams application
Measuring equipment interface
Porsche Piwis III Supported Vehicles:
Porsche 911, 992, 991, 997, 996, 996 GT2, 996 GT3, 993, 964
Porsche Boxster 982, 981, 987, 986
Porsche Cayman 982, 981, 987
Porsche Cayenne 9YA, 9YA Campaign, 92A, 9PA
Porsche Panamera 971, 970
Porsche Racing cars 935, 991 GT2 RS Clubsport, 982 Cayman GT4 Clubsport, 981 Cayman GT4 Clubsport
Others: Macan, Taycan, 981 Spyder, Carrera GT, GT1, 968, 944, 928.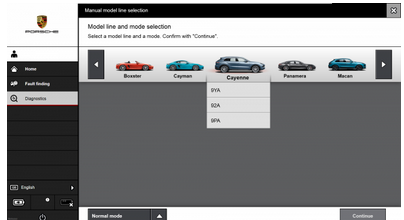 Minimum System Requirements:
Intel i5 / AMD Rayzen 5 or better
8 GB of RAM or higher
90 GB free space (SSD recommended)
1366×766 screen resolution or higher with 100% scale
Windows 7 SP1 or higher
Notice: This is ready to use Virtual Machine so please make sure that your computer processor supports the virtualization feature by checking in the BIOS menu, if you don't know how to proceed, just contact us and we'll be glad to help you with this. If you've already run a virtual machine on your system then you're processor supports virtualization.
To verify the connection with VAS 6154:
Go to "D:\PiwisApps\VCI\Actia_64\XS_D_PDU_API_64 and run ACTIA_D-PDU_API_Tester.exe"
Module Name and Resource dropdowns should be populated if VAS6154 is detected.
Click on "Start" then you should have all tests passed successfully.
Hope it help