What is the best JLR diagnostic tool for Land Rover and Jaguar ?
All 2014-2021 with no DOIP and earlier land rover and Jaguar will still use the SDD JLR software.
There are many tools for Land Rover and Jaguar in the markert, how to choose the one you need?
Below is the comparison of different diagnostic tools for Land Rover& Jaguar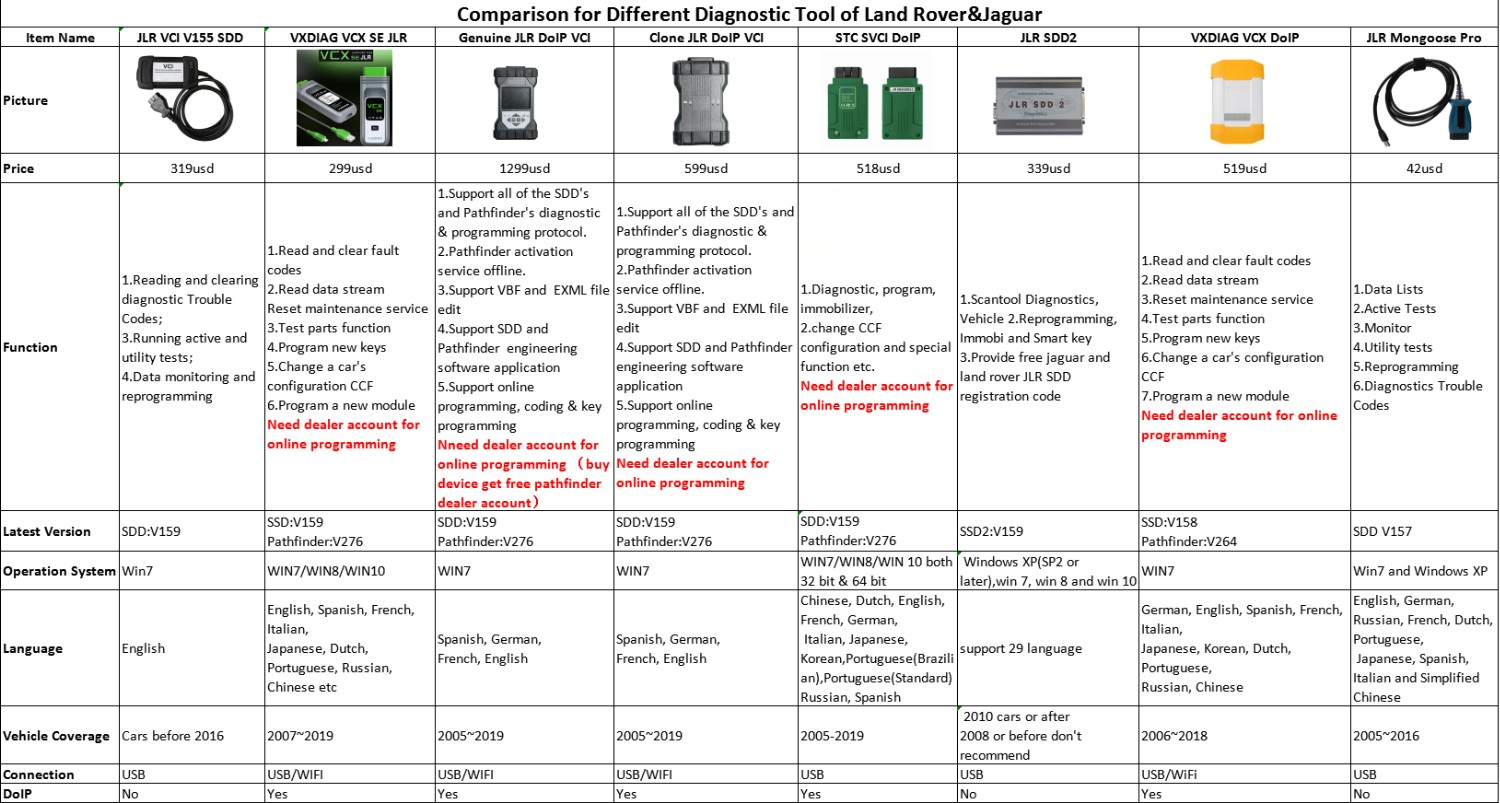 reading and clearing Diagnostic Trouble Codes—worked
running active and utility tests—wroked
data monitoring and reprogramming—worked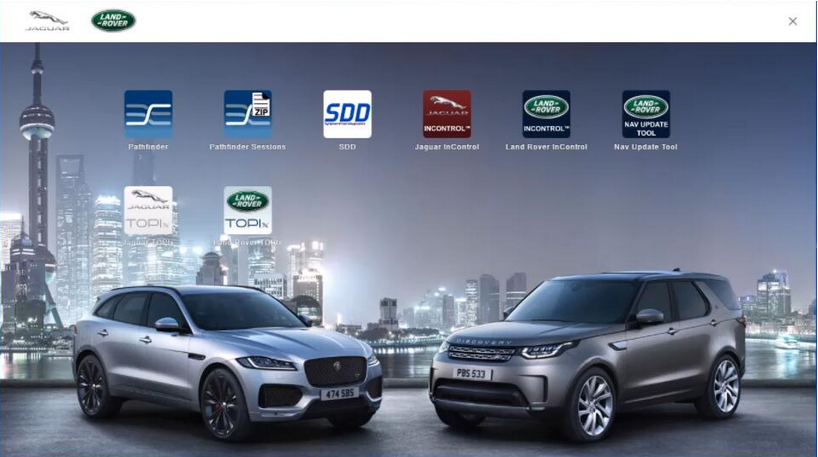 The NEW JLR DoIP VCI is the newest interface for Jaguar and Land Rover vehicles.
It is the only unit that will be compatible with the Pathfinder Software and all JLR vehicles with the new vehicle architectures found in 2017 and newer vehicles (from the Range Rover/Range Rover Sport L405/L494). In addition to the 2021 and newer vehicles.
the DoIP VCI will also be capable of interfacing with 2014 through 2021 Multi-CAN architecture vehicles (see application list below). Vehicles 2014 and older vehicles not detailed here will continue to use the current diagnostic system and VCIs.
VXDIAG VCX SE JLR
VCX DoIP supports all Jaguar & Land Rover models and years
* Read and clear fault codes
* Read data stream
* Reset maintenance service
* Test parts function
* Program new keys
* Change a car's configuration CCF
* Program a new module
Genuine WIFI JLR DoIP VCI
Support offline and online programming, buy genuine device, get free pathfineder dealer account
all of the SDD's and Pathfinder's diagnostic & programming protocol.
Pathfinder activation service offline.
Support VBF and EXML file edit
Support SDD and Pathfinder engineering software application
Online programming, coding & key programming
…
This tool is need to fully work with the following
DoIP VCI Applications:
· XE (X760)
· F-Pace (X761)
· F-Type (X152)
· XF (X260)
· XJ (X351) – 16MY only
· Evoque (L538)
· Discovery Sport (L550)
· Range Rover (L405)
· Range Rover Sport (L494)
Packing List:
1pc x Original JLR DoiP VCI
1pc x OBD cable
1pc x USB cable
1pc x network cable
1pc  x  Second Hand Panasonic CF53