The Porsche PIWIS 3 is the newest Diagnostic Tool in the market. It can read trouble code, clear trouble code, shows ECU information. It test live data, display actual values, and programs. On all; process malfunction navigation, showing all interior circuit diagram.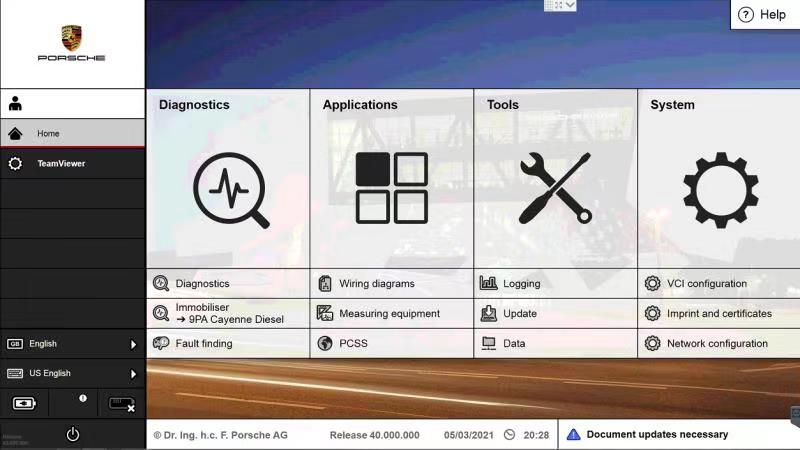 Top 4 Reason to get Porsche Tester Piwis III :
1. Exclusive support for P0rsche third generation diagnostic PIWIS 3
2. New DoIP Ethernet diagnostic technology
3. Luxury car diagnosis, ultra low threshold
4. Support Porsche Models after 2002.
Which languages does the Porsche piwis 3 tester diagnostic software support
Porsche piwis 3 software need use Porsche PT 3G VCI connect to car.
1.Call up the language selection screen using the button at the bottom left of the desktop. The following languages are available:
German
English
US English
French
Italian
Spanish
Chinese
Japanese
Russian
Portuguese
Dutch
2.Select the desired language.
Note: If the selected language is not immediately displayed in an application, restart the application. The language change will come into effect after a restart.