Latest version PIWIS III V38.900 is verified working with VXDIAG Porsche Tester III.  The Piwis 3 works rather well compared to the Piwis 2.
Version: V38.900.000, Nov. 2019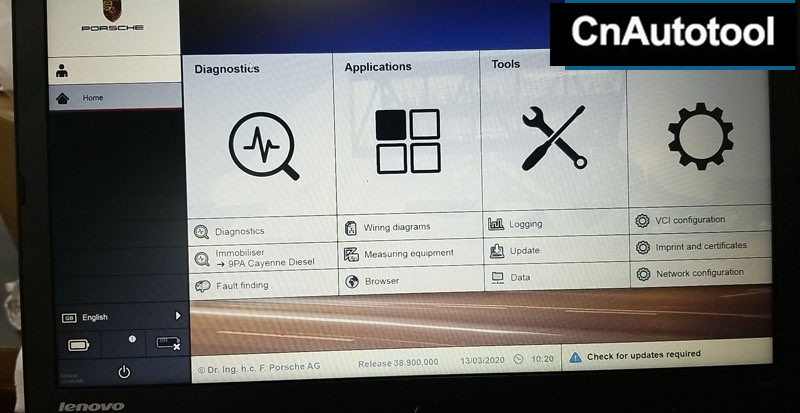 Language: English, US English, German, French, Italian, Spanish, Japanese, Chinese, Russian, Portuguese
Operating system: Lenovo T440P Laptop Windows 7
Update method: by sending back the 240G SSD or purchasing a new SSD
What's new in PIWIS III 38.900?
V38.900 with for the experts the developer/engineering mode activated to code without passing through the Porsche server.
Older software version 38.400 with unlimited activation, with a full engineering menu.  You can install a fresh version, 38.900 (the engineering menu has been cut down). Equipment tested, ready to go.
The Porsche PIWIS III (PST3) is the newest Diagnostic Tool in the market. It can read trouble code, clear trouble code, shows ECU information. It test live data, display actual values, and programs. On all; process malfunction navigation, showing all interior circuit diagram. Specially if porsche were produced after 2005.