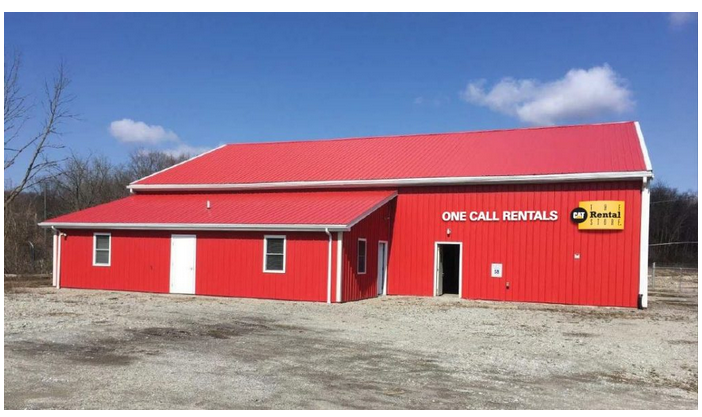 Cleveland Brothers continues to grow–and is proud to announce our newest facility opening in Washington, Pa. Serving the Pennsylvania, northern West Virginia and western Maryland areas, we have expanded our facility locations to reach more customers in the Washington area by providing quality products and services you can trust.
The new One Call Rentals store focuses on rental, sales, parts and service with an emphasis on building construction products. Opened on April 1, 2019, the Washington facility features a full line of mid-size and compact CAT Caterpillar ET— machinery, such as mini-hydraulic excavators, skidsteer loaders, telehandlers, smaller dozers and wheel loaders. In addition, the facility provides a variety of allied equipment rental options including light towers, small dump trucks, aerial lifts and more to help you complete any job you face.
So whether you are backfilling against a home, landscaping or undergoing residential development, Cleveland Brothers offers simple and affordable solutions to to aid contractors, landscapers, excavators and more. And now, we are closer than ever. Just seconds off of Interstate 70, you'll find quick and easy access to the new facility, which showcases the new and rental equipment in its yard.
With an increasing local demand for compact equipment, parts and service, Vice President of Rental/General Construction at Cleveland Brothers Darrin Foulk found an imminent need for this new facility. "We've experienced a growing need in Washington and the surrounding area for our equipment, parts and service," said Darrin Foulk. "Now that we've opened, we can meet these needs of our customers quickly and efficiently."